Importance of Digital Marketing for Modern Businesses: Reaching Customers and Boosting Engagement
Digital marketing is a kind of process that is used to reach out to customers to promote goods and services through digital platforms. It's a sort of marketing through digital channels like social media, mobile devices, websites, and so on with similar capabilities. It became more widespread in the 1990s with the advent of the Internet.
Digital marketing is necessary for the future of a company. Nowadays every brand has its website or at least a social media presence or a strategy for digital advertising. To keep up with the constantly evolving industry, staying on top of the latest digital marketing trends is essential. Today consumer perspectives also changed as they are looking forward to digital marketing and content to know more about the brands. With digital marketing, there are a lot of alternatives, so you might get creative and experiment with various marketing tactics on a shoestring budget.

From AI-powered marketing to the latest social media strategies, there are many digital marketing trends to watch out for in 2023. By implementing these strategies, businesses can drive success and build a strong online presence.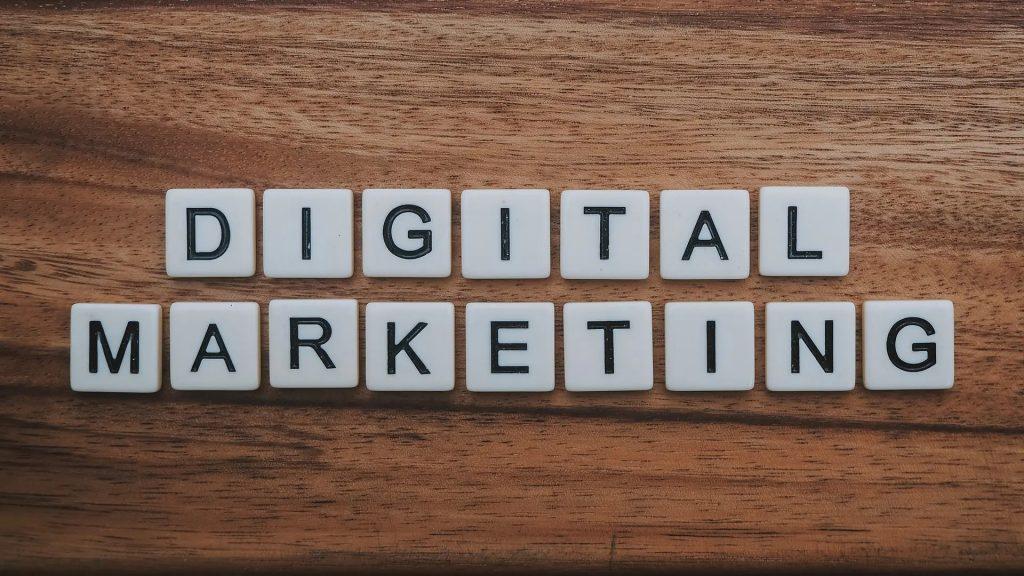 The Significance Of Digital Marketing
One of the main purposes of digital marketing is that you may be able to reach a bigger audience than old conventional methods of marketing to buy your products and services. Additionally, it allows you to track progress every day and adjust as necessary, and it is often less expensive than conventional advertising.
The Process Behind Digital Marketing
Digital marketing is a strategy for achieving business objectives by promoting a company's goods or services through digital channels. It can be referred to as a  wonder of modern technology that has contributed to the success of enterprises everywhere.
Digital marketing helped the business to expand beyond marketing boundaries and also earned enormous revenue from internet leads.
As a result of the Internet, the way businesses communicate with customers has changed from the old ways of marketing through print, television, and radio.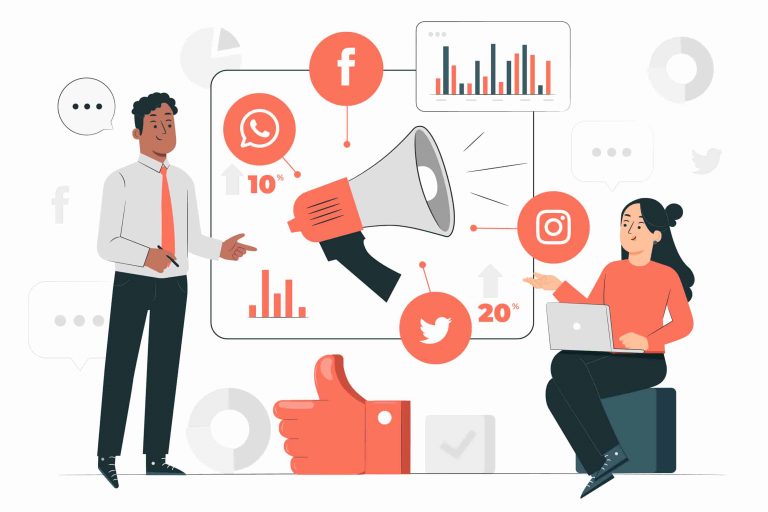 Digital Marketing Trends (2023)
Unexpected advances in the field of digital marketing abounded in 2022. The majority of us did not anticipate massive company layoffs or an industry-impacting Twitter sale when January 2022 began. It was a year of unexpected swings and twists for many digital marketers, forcing us to develop new skills for pivoting.
2023 appears to be a year where digital marketers will need to work harder with fewer resources. Several marketing budgets will probably be trimmed as indications of a digital recession increase to stabilize businesses.
Using 2023's digital marketing trends will enable marketers to allocate their funds and time wisely and effectively, focusing on the channels and activities that will generate the highest return.

Some of the digital marketing trends to watch out for in 2023 are;
Livestream content and quicker videos
Focus on customer experience
Brand accountability
Gamification
Podcasting
Email marketing
Influence of Influencer Marketing
Short-form video content
Content marketing trends
Artificial intelligence
1. Livestream content and quicker videos
The Conviva State of Streaming says that 23% of global viewing time is spent watching live video on websites like Facebook and Instagram, while the remaining 77% is spent watching on-demand material, according to this report, we can conclude They get interested in this kind of content, allowing them to be among the first to learn about breaking news.
Even enduring trends in digital marketing, however, are open to change and improvement. The same is true for video.
2. Focus on customer experience
Customer experience is about showing empathy, building trust, and human connection. They want consistency across all platforms and throughout their whole engagement with your brand, whether it be in person or online, offline or online. The ability to conduct digital campaigns while guaranteeing a seamless transition between these overlapping realms requires both human skills and technical expertise.
41% of millennials and 1 in 2 Gen Zers are more likely to support companies that support social issues. Businesses' lobbying efforts have a significant impact on their customers' purchasing behaviors.
Because of this, companies are changing their social media strategies to highlight inclusive events, campaigns, goods, and the causes or goals they are passionate about.
Gamification is a process of using game elements on websites as one of the key factors in digital marketing. Even though it's oversimplified, many companies use elements of game design to boost revenue, client retention, and word-of-mouth advertising. Interactive features on a website are a great way to give users more of what they want, encourage them to explore the site, and help them understand your target market.
A business's capacity to tell its narrative via a podcast that can be accessed from any internet-connected device can considerably profit from today's always-online consumer base.
Like with any website for the development of content, it is up to you to choose accurately who you want to be a viewer. The podcast time duration will completely depend on how much the audience is part of it and communicates.
Email marketing is one of the effective ways that were used in marketing strategy. As almost everyone has an email address, connecting with customers is relatively easy for brands and enterprises. Small business product launch emails can significantly boost your company's profit margins while occasionally being a crucial time for a new organization.
7. Influence of Influencer Marketing
Certain influencers can have a significant return on investment, whether through Tiktok, Instagram, YouTube, or business partnerships with these individuals.
Companies should exercise caution when determining precisely what kind of influencers their business needs. This form of marketing can fail if incorrect people are selected leading to irrelevant audience reach.
8. Short form video content
A study conducted by Sprouts, states that there is more chance for consumers to get more connected with brand  CEOs through social media. Statistics report says that according to their study, 63 % of users are more interested in watching corporate videos that come under one-minute duration. So we can say that short-form videos are one of the important digital marketing trends nowadays because they have the ability to persuade everyone.
9. Content marketing trends
As marketers, we know that content can provide information and solutions at every stage of the sales and marketing process. Nevertheless, the material is capable of much more.
2023 states of the content marketing report state that Audience research was the primary factor influencing the performance of content marketing for 47% of firms.
Also, 44% of respondents thought it was crucial to increase the value and quality of their material. So this year it is important to focus on content to build connections.
10. Artificial intelligence
Forbes, an American business magazine, states that 84 percent of marketing organizations are integrating or expanding their use of AI and machine learning in 2018, showing that marketers are quickly realizing the potential of this technology.
Digital strategy consultant Clark Boyd says that ''we are going to start specific business applications with GPT- 4. There's a lot of funding going into startups at the minute that is trying to build, for example, social media content generation tools. So, you could just put in a bit of information about your brand, and those tools would come up with 50 ideas for your content, and you just drag and drop the ones you're most interested in. ''
Instead of replacing marketers' and advertising jobs, AI is coming to help those industries make the most of their existing strategic and creative capabilities. To do this, advertisers and marketers must adapt both their practices and their marketing strategies to the current AI trend.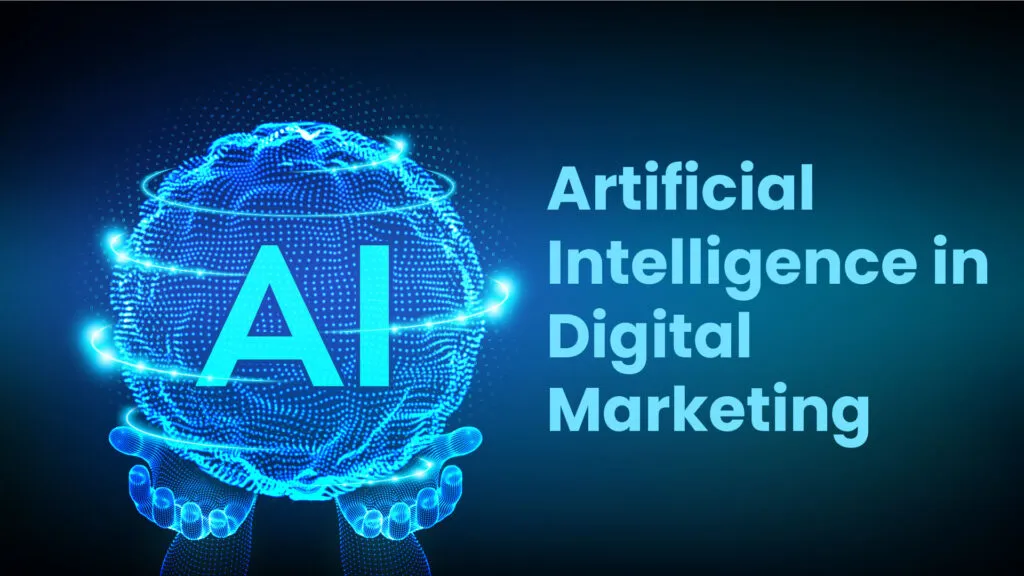 Digital Marketing - The Future
Looking ahead to 2023, digital marketing trends will continue to shape the way that companies approach their marketing strategies. Digital marketing is the golden grail for companies since it offers many advantages. This marketing strategy needed a smaller budget and more creativity.
As we live in a world that is increasingly reliant on technology, whatever we do it all comes under some digital undertones. Most organizations cannot imagine achieving a certain level of success without embracing digital technologies in terms of functionality and marketing, regardless of their sizes and periods of existence. Despite this, the field of digital marketing has developed over time. It has become ever more competitive, unified, and saturated. But even in such cases, modern brands still use digital marketing as their Brahmastra.
By leveraging the latest digital marketing trends, Fegno has been at the forefront of its digital marketing methods to put into practice a variety of campaigns, videos, and creatives to draw attention from potential consumers and turn them into devoted customers.
Contact Us Now For Trending Digital Marketing Solutions