A Warehouse Management System is a sophisticated software program that is used to organize and coordinate all aspects of warehouse operations. It offers a comprehensive solution to boost the productivity and profitability of your warehouse, covering everything from inventory tracking and order fulfillment to real-time data analytics. As we know Employees are responsible for implementing storage solutions in a warehouse, while these employees' success depends on system support.
A WMS should also serve as a manual to assist all warehouse employees in becoming more productive at work. WMS differ in precise functionality but will often manage many supply chain operations within the warehouse to enhance efficiency, lower costs, increase customer happiness, and establish data visibility.
A WMS can help you streamline stock keeping and inventory management, enhance fulfillment and customer service, and boost productivity throughout your entire business, whether you're starting a new e-commerce venture, bringing your outsourced warehousing in-house, ready to upgrade from a legacy WMS solution, or moving away from pen and paper.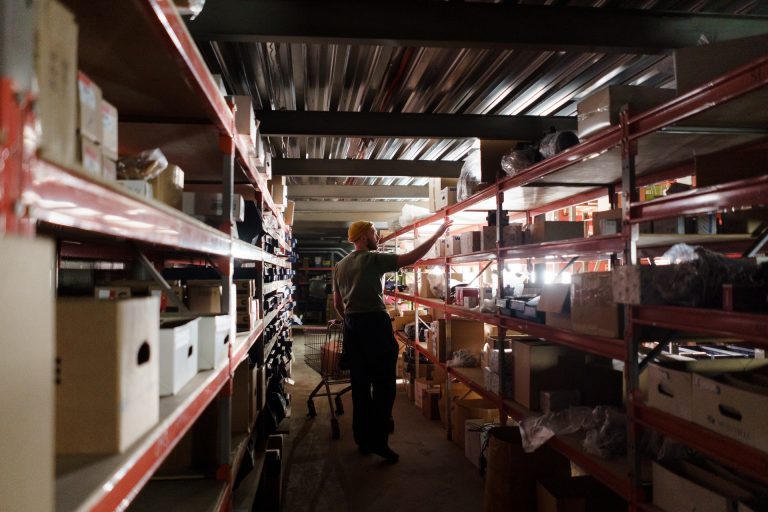 The size and nature of the company usually determine the sort of warehouse system that is used and how it is implemented. Three types of warehouse management systems have been identified in the literature based on warehouse control systems.
Basic WMS: This system is only capable of supporting location and stock control. Information is mostly registered using it.
Advanced WMS: This system can schedule resources and tasks to coordinate the movement of items through the warehouse.
Complicated WMS: A complex system offers extra features like dock doors and value-added logistics planning, transportation, and other features that serve to optimize the warehouse operation as a whole.
Every organization that deals with tangible commodities that need to be moved by customer requests must implement a warehouse management system. Time is money, and you could be losing money if your staff doesn't have a reliable system in place to manage warehouse operations.
Each company that wants to run its warehouse effectively must have a WMS, from the truck through the distribution center to the merchandise on the shelves.
Standalone systems, ERP modules, cloud-based systems, and supply chain modules are the WMS kinds that are most frequently used. For various warehouse requirements, each one offers special advantages.
A sort of on-premises system known as a standalone WMS has common software installed on the company's local hardware and network.The ERP system and other company management software must be coupled with a number of third-party WMS solutions. It will be adored by small firms with restricted software costs.
The technology used in the creation of supply chain management systems is far more comprehensive and can assist clients in managing a variety of supply chain visibility-related issues. Automating the tracking of inventory replenishment, inventory cycles, material purchases, and other routine processes is the core objective of supply chain management. It is possible to incorporate risk assessments, current market activity, and vendor agreements. Small to medium-sized businesses and organizations with many supply chains will find it ideal.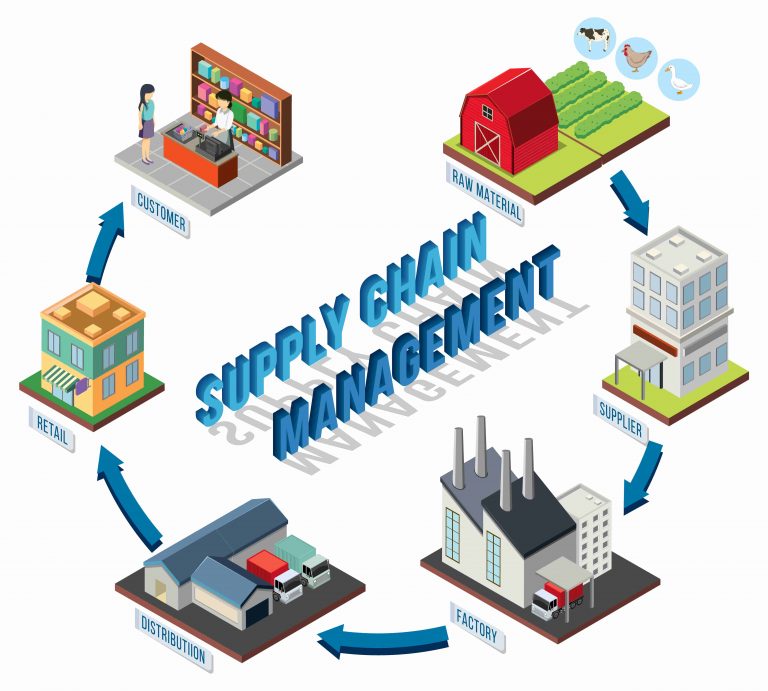 Software called ERP, or enterprise resource planning, keeps track of all the resources used by a business or organization. Some ERP program improvements include a WMS software or SCM module built into their ERP system in addition to basic applications like human resources software systems, sales and marketing, finance and accounting, and CRM solutions. It works well for companies of all sizes and with a variety of client needs.
A web-based, centralized computing method called cloud-based WMS makes advantage of cloud technologies. Scalability and rapid deployment are further benefits of cloud-based system development. It can offer the same advantages as a conventional WMS while enabling.
Benefits Of Warehouse Management
Companies that are growing should look into a warehouse management system's benefits. An inventory management system will be very helpful to growing businesses with stock.
The WMS will improve its operational efficiency by monitoring work processes at different levels, raising productivity, and increasing asset utilization for both labor and physical space.
An organization can gain from a warehouse management system in a variety of ways.
To improve warehouse flow, warehouse management systems evaluate the best use of floor space based on the task and material characteristics. In WMS deployments, space utilization and floor plan analysis are used to assess how space should be used in the best way possible and provide opportunities to eliminate waste, including waste of prime floor space and waste of time spent looking for products.
Develop customer experience
As managers can select between zone, batch, or wave picking in a way that decreases any holdups or issues caused by traffic or poor personnel locations, warehouse management systems can also pick and pack products more successfully. These choosing efficiency choices shorten the time it takes to process customer orders, which enhances customer relations.
The internal operations of a warehouse are optimized by a warehouse management system, which may have an effect on the entire supply chain. A WMS streamlines the entire warehouse process, improving operational effectiveness and reducing expenses, from incoming receipts through outgoing deliveries.
Increase inventory visibility
Correct, current inventory levels will also be made available when a warehouse management system is used. This enables a corporation to more accurately estimate supplies and avoid backorders, both of which boost customer satisfaction.
By considering workers' skill levels, their equipment, their surroundings in the warehouse, and the available tasks, a warehouse management system may more efficiently allocate the right assignment to the right person at the right time.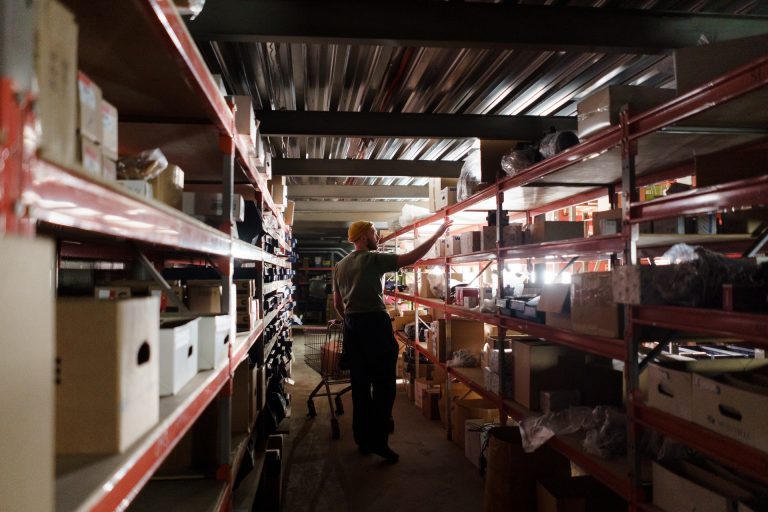 How to choose WMS for your business
Today's consumers have higher expectations, and as a result of the shift to a digital supply chain, warehousing, and logistics managers need to know how to pick a warehouse management system that will advance their company. It may be time to start considering installing a WMS if your distribution center is expanding and you need one to facilitate the development and ensure that you can continue to offer the finest customer service possible.
Different Ways To Choose WMS For Business Operations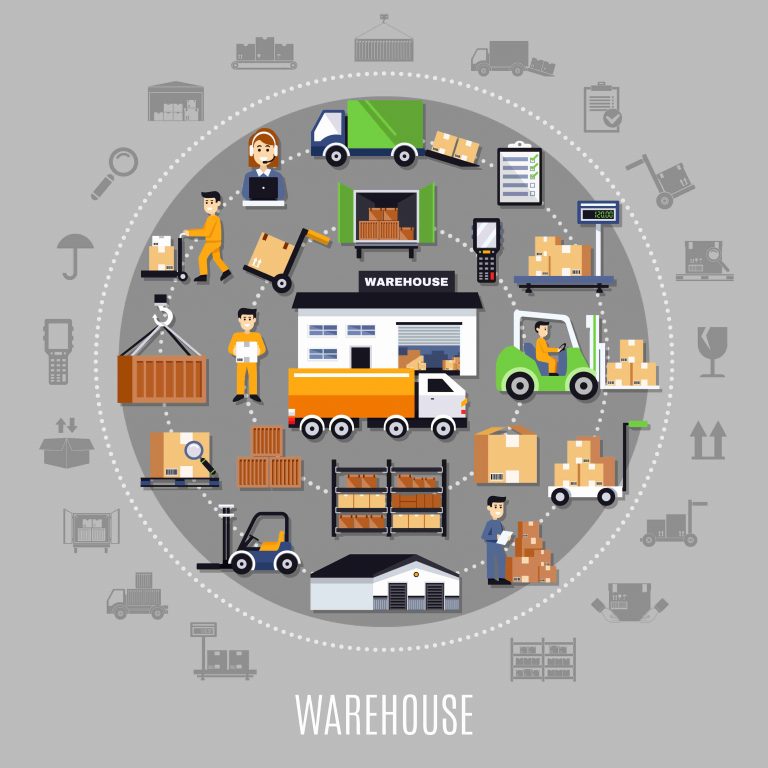 Adding a WMS solution to your warehouse at the right time is one of the key factors to attaining success. If you have to constantly hire warehouse staff to keep up with demand and ensure customer satisfaction, it's probably time to take warehouse management seriously.
Think about Inventory Control
Your ability to provide excellent customer service may suffer if your inventory is not accurate and updated in real time. It's crucial to consider products during the selection process for a WMS that can organize your inventory and make it easier to manage.
Your contacts and relationships with your suppliers, transporters, and clients are crucial. A smart warehouse management system can make sure these connections are made and will help you succeed. You need input and information from each of them.
When considering implementing a WMS system, it is a good idea to consult with a manufacturer's representative of the software to better understand your requirements and the associated costs. Before requesting that you make a purchase, reputable and effective WMS developers are happy to collaborate with you in determining your needs and spending limit.
When examining WMS systems, you ought to ask the seller how you might employ the system as your company expands. While some WMS systems make it challenging to make system changes as your organization expands, others make the process simple. Assuming you intend to expand your company—and who doesn't?—be sure your warehouse management system can keep up.
When looking at Enterprise Resource Planning systems, the IT department is a huge aid, but the decision should take into account the party logistics of the complete company model. Many distribution facilities make the error of letting the business lead the decision rather than letting IT.
You will develop a relationship with the vendor when you buy a WMS system, and the success you will have with the system depends on that relationship. The vendor will be your go-to source for technical support, helping you determine your needs before buying the system, and providing continuous assistance with training and other issues. Take note of how helpful a provider is when you speak with them during the choosing process. You ought to try to work with a WMS vendor who will constantly be accommodating of your wants.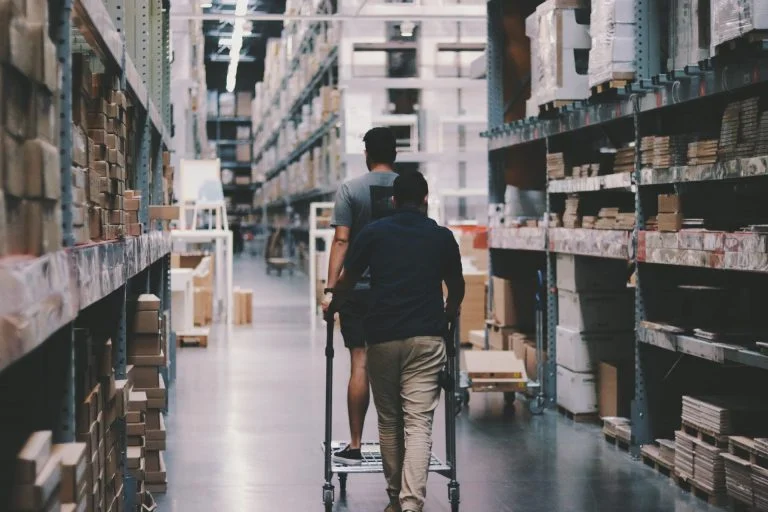 The appropriate WMS for you will depend on the specifics of your warehouse operation and your aims. Above all, the perfect WMS should improve order fulfillment and organizational efficiency so you can accomplish more at a lower cost. WMS should also serve as a manual to help all warehouse employees perform more productively. To achieve this, the appropriate WMS will offer real-time actionable insights into every aspect of your warehousing operation, including receiving, shipping, inventory, order fulfillment, and labor, to help staff members be more productive and programmatic. It will also provide simple-to-understand statistics and reports that managers and employees can easily understand and then use to improve short and long-term processes. 
A WMS must be scalable to support your company's expansion and flexibility in response to shifting market dynamics. The right WMS will help your business become more competitive and increase customer satisfaction.
We at Fegno are a team of experts who are professionals in building the perfect solution for a warehouse management system with every functionality that the client demands and added features that we deem essential for the product.