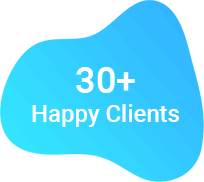 Every challenging project that we endeavour gets delivered with 100% client satisfaction. Our mission is to create the most effective solutions to the client's problems by leveraging technological advancements that empower businesses to digitalize and thus standardize the ever-changing business environments with ease. At every step, we focus on providing effective solutions to bring up all resources evenly, yielding consistent outputs that increase efficiency and investment returns. With proven expertise in emerging technologies and extensive experience in different industry verticals, we work hard to deliver scalable, secure, and reliable solutions adopted from the latest recommendations of the technology community.
Shopprix is one of the biggest supermarket chains in Kannur. Fegno suggested digitalizing their business online by analyzing its potential and for that our team developed the application and website competent and proficient in handling multi-users at the same time. Shopprix is developed using high-end technologies for scalability and advancement. The website has an immense user experience giving the users trust and a feel of elegance.

Ecommerce
Mobile
App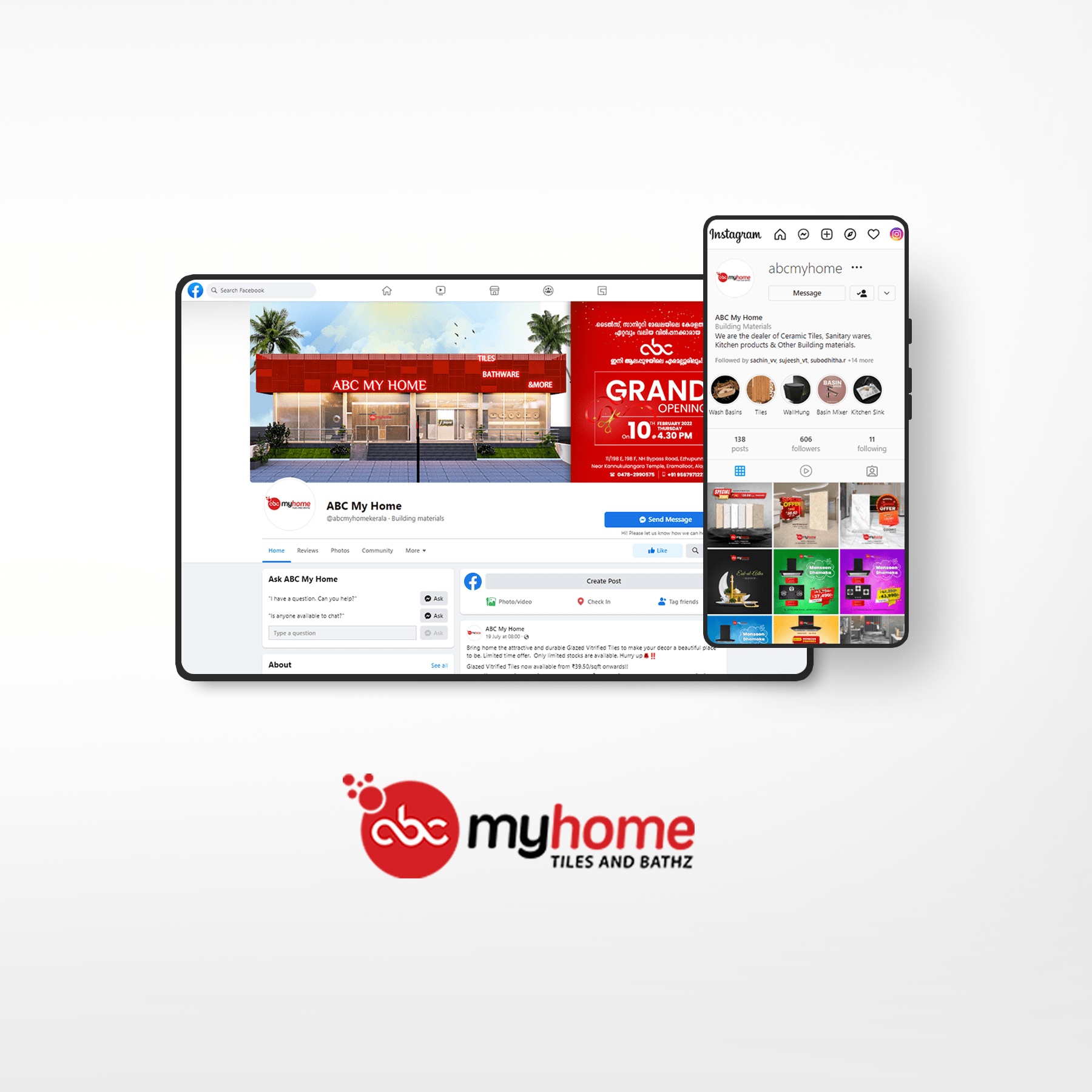 A showroom with captivating tiles and bathware collection, ABC MYHOME needed to augment the online presence that it lacked. Focussed on the middle-class audience we planned and executed various digital marketing strategic campaigns that helped gather a considerable targeted audience and convert them into loyal buyers. Maintaining a quality output of digital creations by employing posters and videos and providing valuable suggestions to them have increased their presence by a greater multifold.

Digital
Marketing
ABC ACADEMY is an educational platform that provides unique skill development courses for the workmen and students eager to get a career through skill acquisition. To present these courses to aspiring candidates, our team built a custom-designed website that elegantly presents the courses with all the details. Powered by WordPress with an aesthetically pleasing, user-friendly experience and efficient enquiry generation system, the website allows effortless surfing through the list of courses with valuable suggestions.

Web
Designing
TOV Holidays is a travel and tourism-based agency providing various touring options to different parts of the world. They approached us to build a website that provides the destination details and an easy contact feature for bookings. We built a simple but robust website on WordPress for showcasing a variety of tours with a contact form plugin that makes booking effortless. The design of the website has been put together to emanate an industry-oriented design pattern with a captivating interface that provides a seamless user experience.

Web
Designing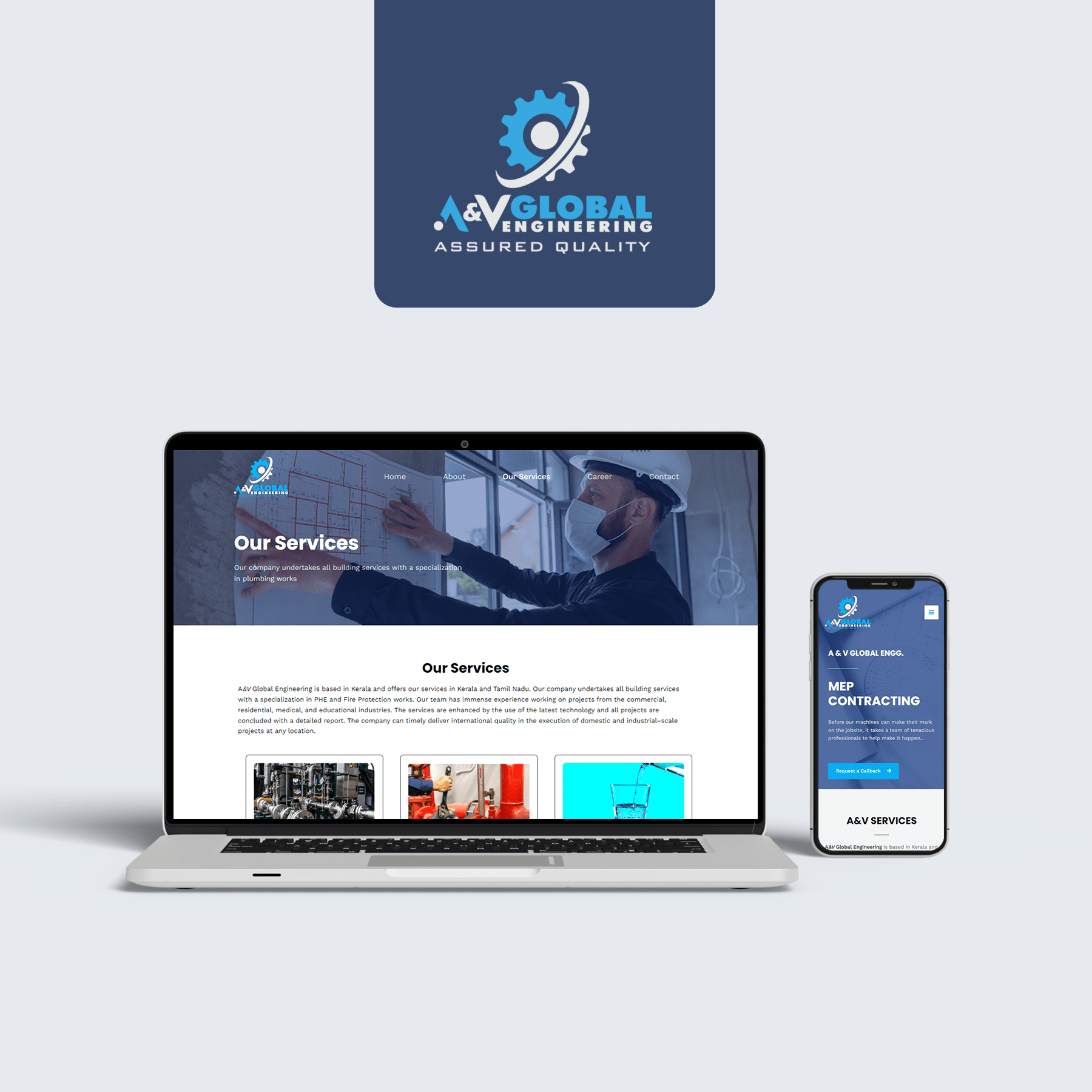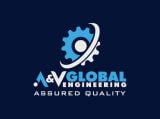 A&V is a firm that provides services in Public Health Engineering and fire & safety engineering. They required a portfolio website to showcase their services and content. Our developer experts built a website from scratch, based on a building industry based themed design using WordPress. An appealing standard website with lucid content and easy contact facilities using a contact form for queries and assistance.

Web
Designing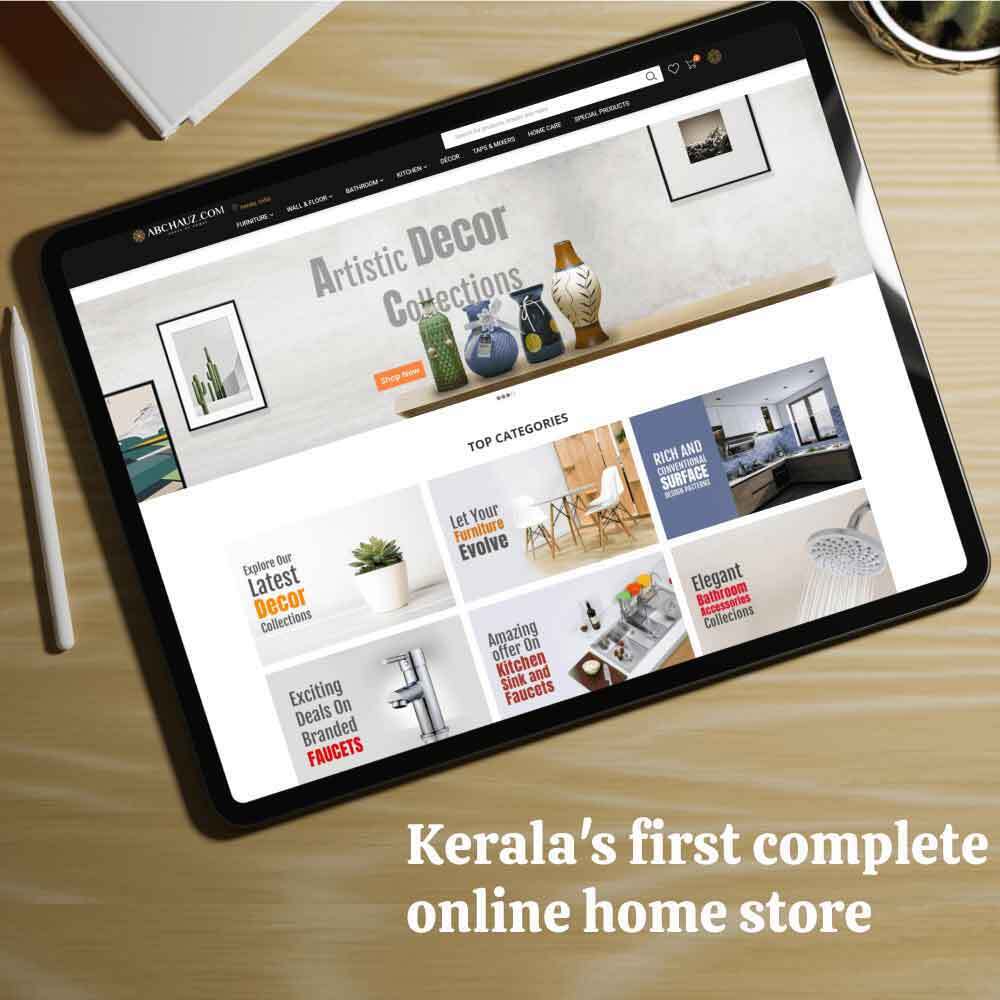 ABCHAUZ is a multi-vendor marketplace that deals with building materials from foundation stone to complete house furnishings. In collaboration with many recognized firms, ABCHAUZ has immense experience and expertise in this field. We built an MVP website for product listing of various goods and equipment, fully customised on WordPress with digital marketing enabled capabilities in the future. With an attractive overview and detailed info, the site is tangible and has credible details and product descriptions.

Ecommerce

Web
Designing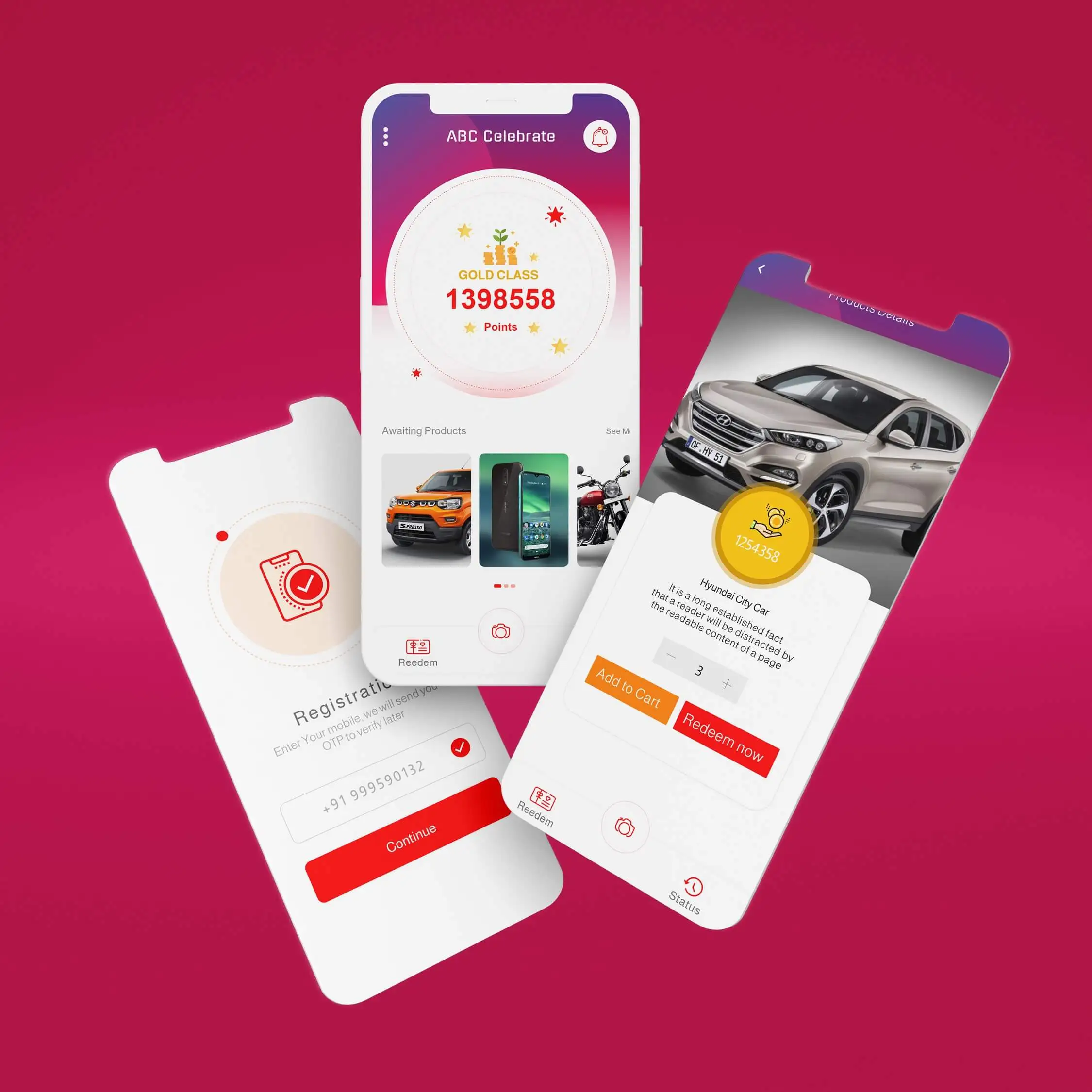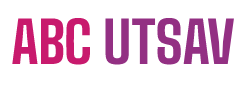 Loyal dealers deserve more than a cookie-cutter approach when it comes to recognising their contribution towards sales. Utsav is a delightful reward gratification program by ABC Buildwares to boost loyalty campaigns. The reward is given as points for every order placed by the end dealers and retailers. The points thus accumulated can be redeemed to buy listed products on the ABC Utsav application. The gift items can be added or changed by the firm whenever required.
Mobile
App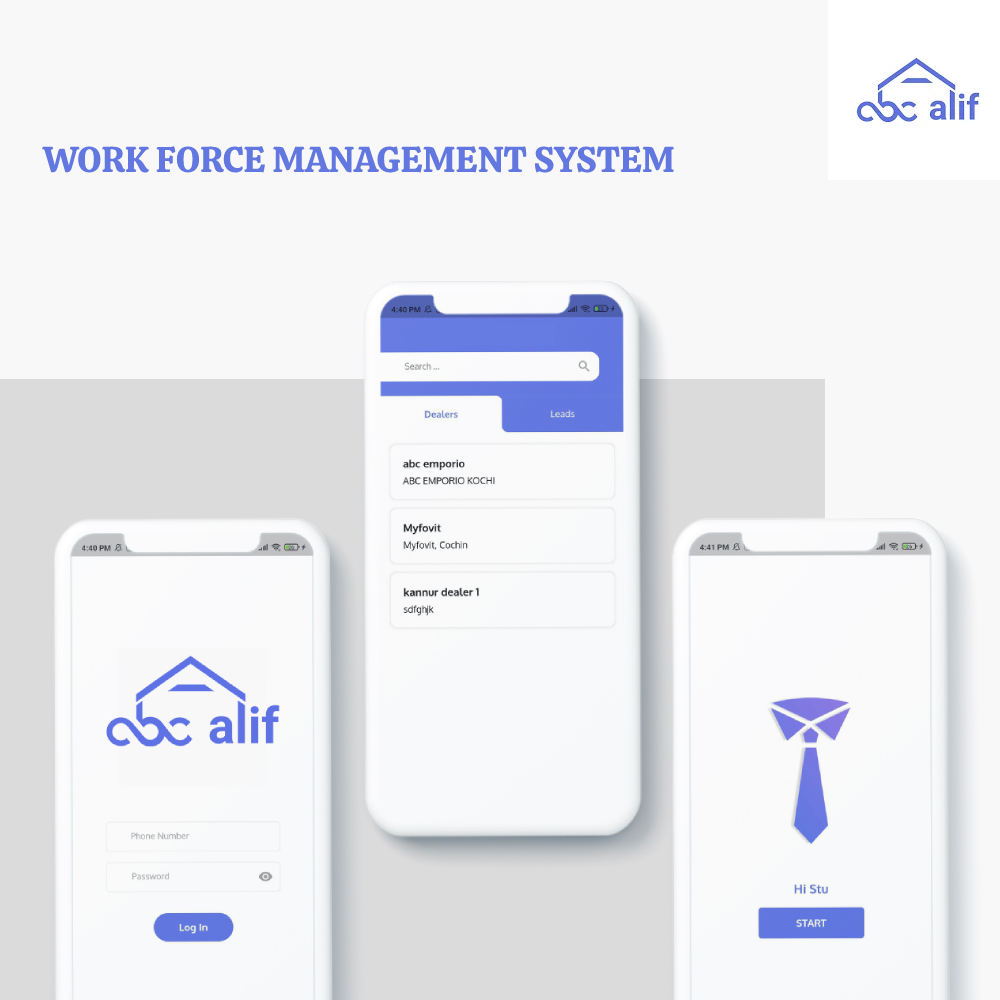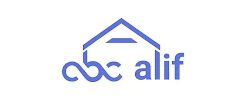 ALIF signature is a Workforce Management Mobile application, developed on Flutter and back-end with Django, the app is designed to store and share data like live location, task completion reports, updates, and other cutting-edge features, acting as a tool for tracking the marketing executives by admin. The executives now can easily update info which was complicated earlier. The app is fool-proof with a minimalistic, easy-to-use interface.
Mobile
App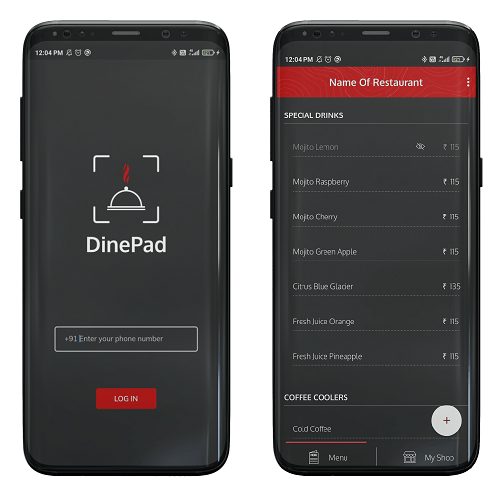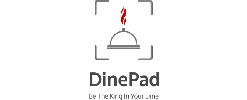 Post-Covid, being contactless is the norm. In restaurants, contact points such as a Menu Card which is often neglected can be a source of virus spreader. We came up with an innovative idea to tackle this issue. With DinePad now you can easily use your personal mobile phone as a display menu by scanning the tabletop QR code. Every detail about the menu availability, cost, time to serve, etc., can be digitally procured. The UI/UX designers and developers did a fab job in customizing the application with a catchy look and fast interface.
Mobile
App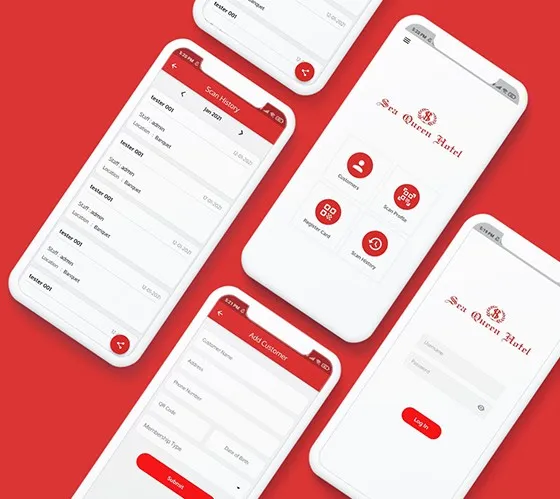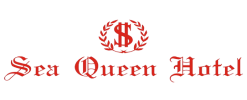 Sea Queen is a reputed hotel in Kozhikode. In response to their need for a digitalized customer data interface, we built a flawless application that keeps digital records and documentation of the customers by embedding a QR code in the membership card for identification and easy check-in and check-outs. Without the hassle of any paperwork or delays, it provides an astonishing opportunity to its premium customers to avail customized loyalty reward programmes.
Mobile
App