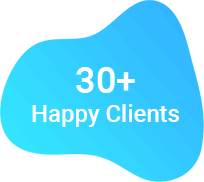 Every challenging project that we endeavour gets delivered with 100% client satisfaction. Our mission is to create the most effective solutions to the client's problems by leveraging technological advancements that empower businesses to digitalize and thus standardize the ever-changing business environments with ease. At every step, we focus on providing effective solutions to bring up all resources evenly, yielding consistent outputs that increase efficiency and investment returns. With proven expertise in emerging technologies and extensive experience in different industry verticals, we work hard to deliver scalable, secure, and reliable solutions adopted from the latest recommendations of the technology community.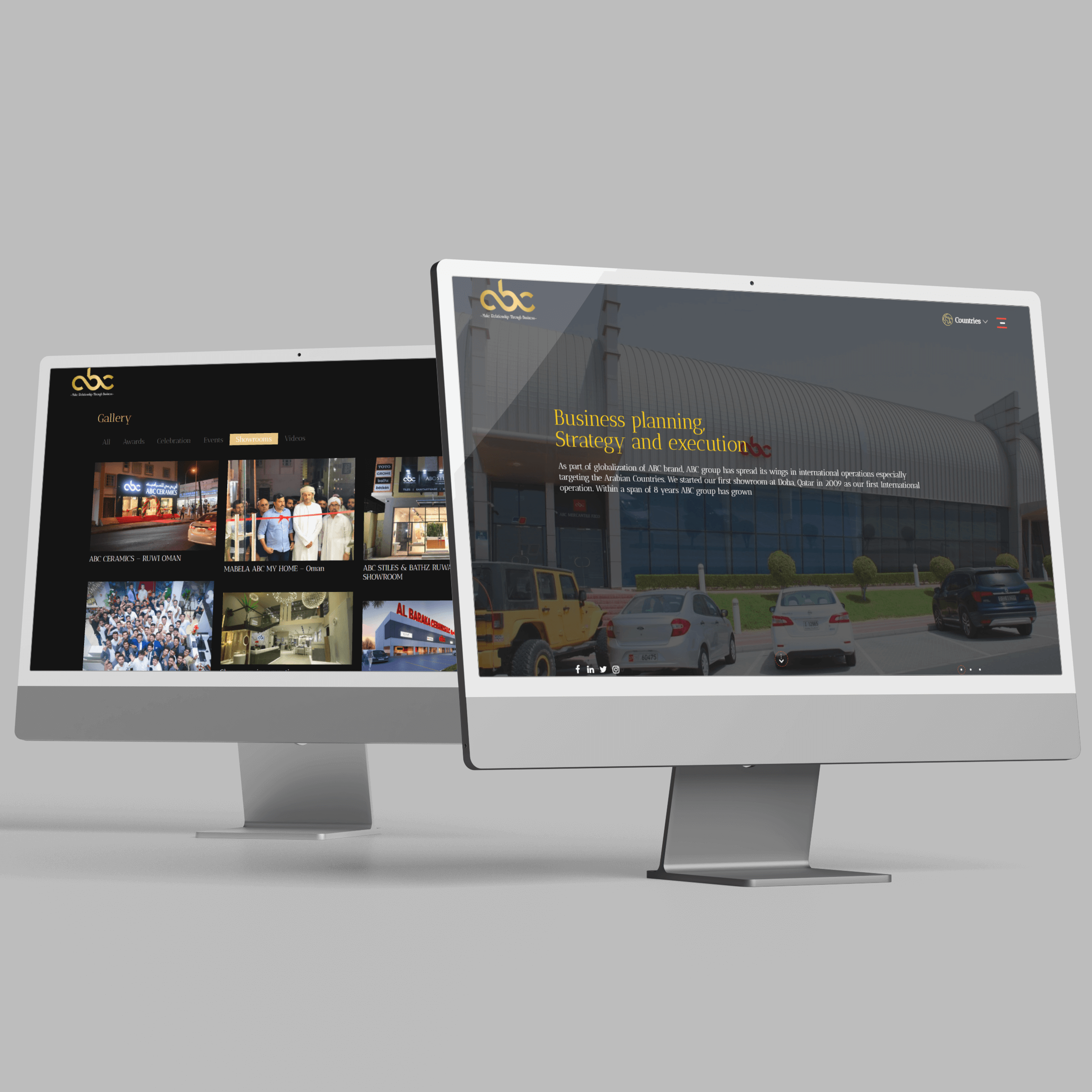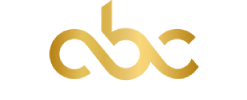 An Internationally acclaimed global building material conglomerate, ABC Group needed a website while exploring new horizons of opportunity and novel ventures across the globe. With our website building expertise, a revamped website with an international appeal, compatible with foreign policies was adapted. As preferred, a pitch-dark theme with a premium texture gave a luxurious feel to the website.

Web
Application

Web
Designing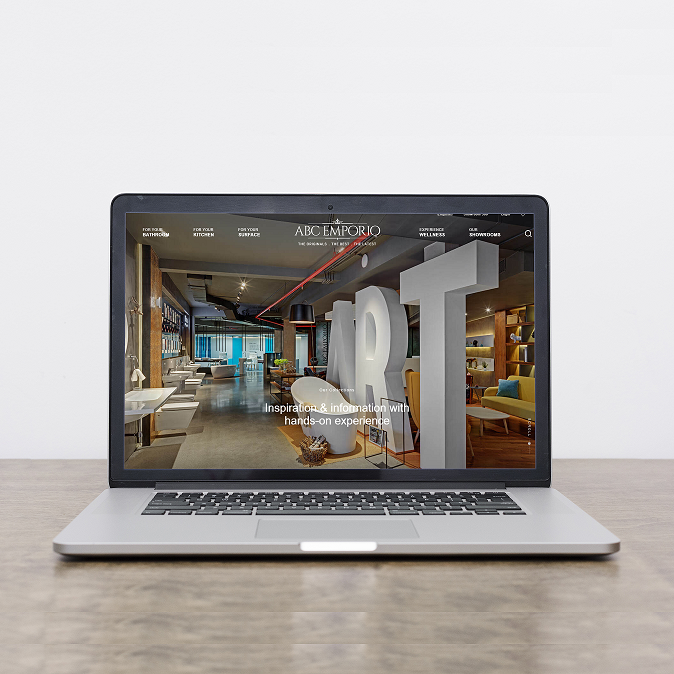 Emporio is a brand with premium quality products, focusing on premium clients. They urged for a better, faster and more optimized website than the previous one. Our Python Django expert re-engineered the whole site's back-end to be optimized, SEO compatible, removing every pre-existing vulnerabilities to be highly resilient, performance upgraded and secured, keeping the front-end design unaltered.

Web
Application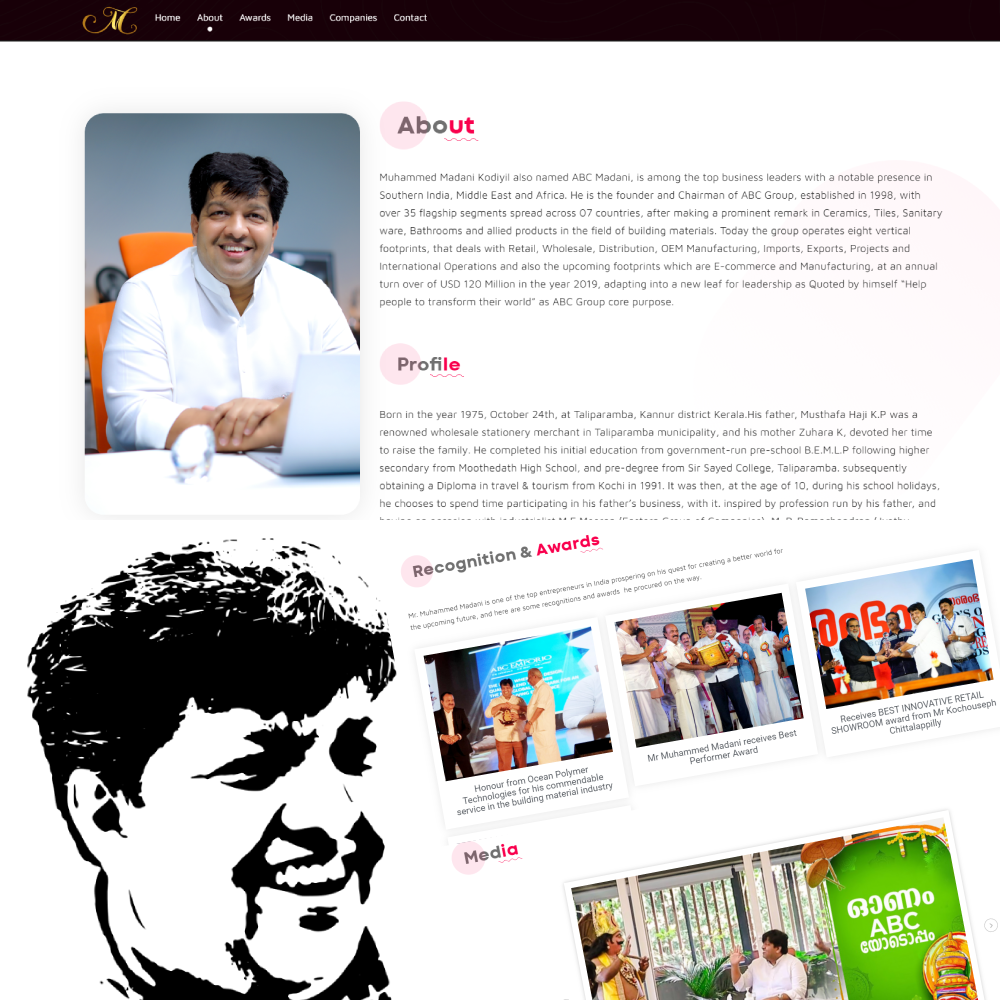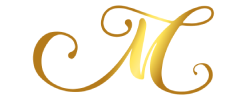 Muhammed Madani Kodiyil aka. ABC Madani expressed a state of dearth in an online portfolio to display his illustrious achievements and laurels in his Business empire. Our team of experts left no stones unturned in understanding even the subtle needs of Mr Madani. The web development and UI/UX teams synced to create an engaging website showcasing ABC Group's outstanding achievements within India and out, with details for getting in touch. The page's lucid and free-flowing interface is a treat to watch as well as explore the legacy of Mr Madani.

Web
Application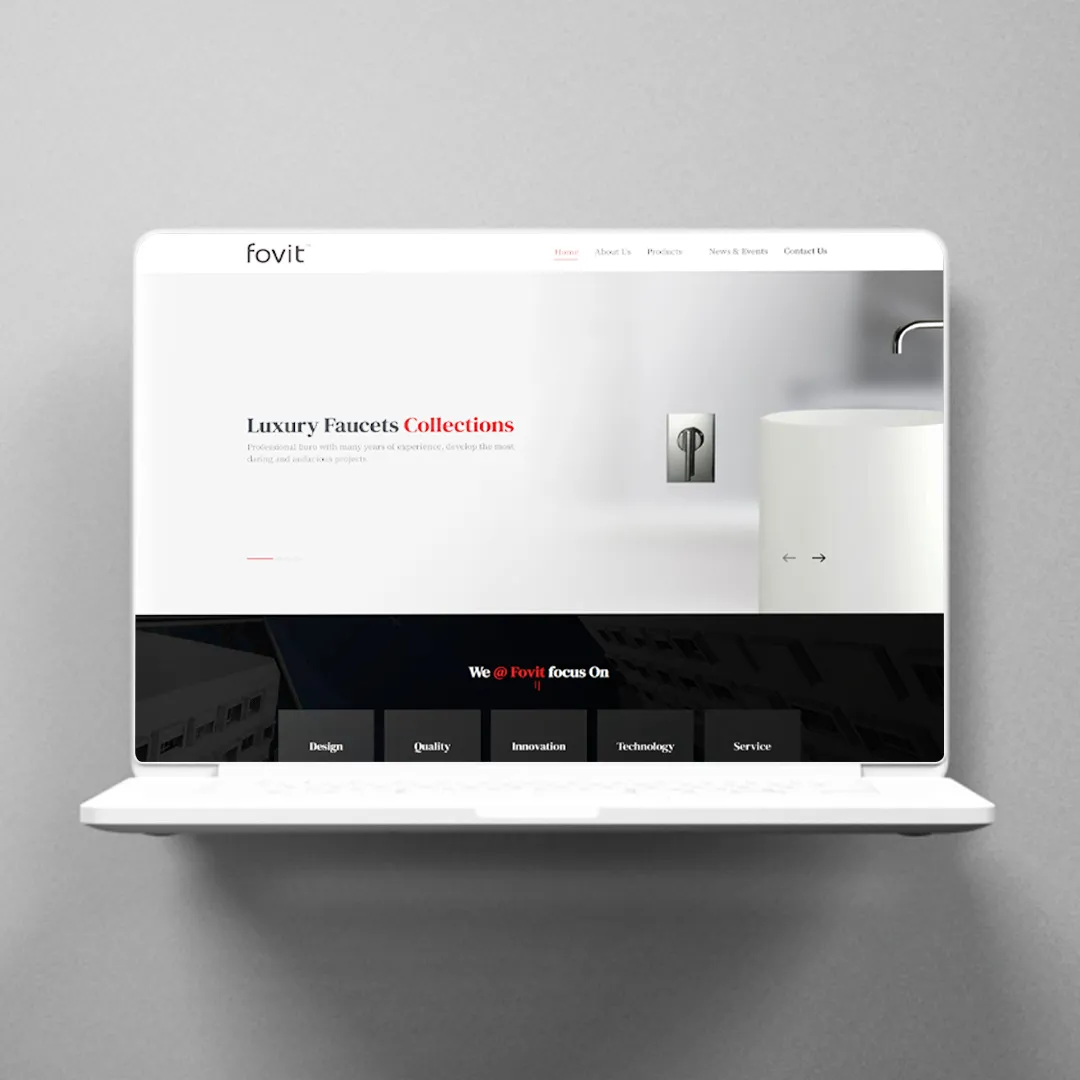 Fovit is a brand that specializes in the sales and marketing of high-quality ceramics sanitarywares. They approached us for giving their website a faster loading ability with minimum latency and a simple, elegant interface for product showcasing and content management. Our developers and designers put into action, reworked the website with a solid base of WordPress and custom-designed templates for a faster and flawless website having an interface with the required needs and aesthetics. As directed, the website has been modified to allow any kinds of future modifications by the client itself.

Web
Application

Web
Designing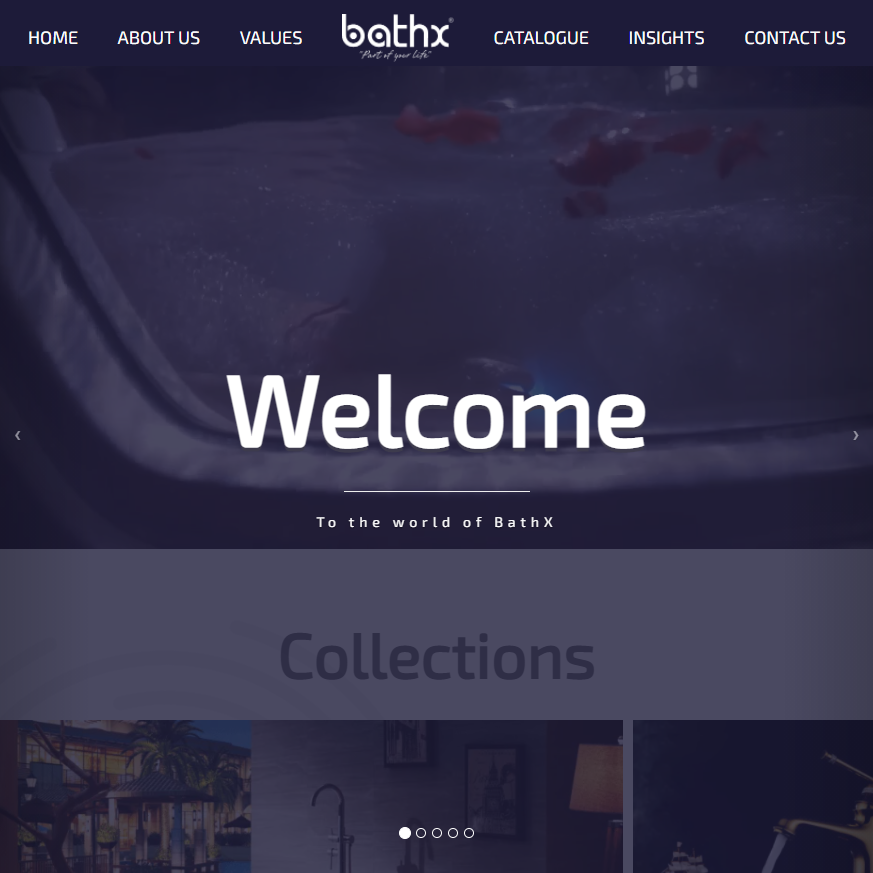 Lacking an exquisite feel to the website that could not draw a parallel with their elite, premium products and reeling under other major issues, BATHX needed a website that matched their product profile. Using WordPress as the solid base, our adept developers and UI designers overhauled the website to suit performance with elegance, SEO friendly and customer alluring website, with the freedom of customizability to post blogs and articles.

Web
Application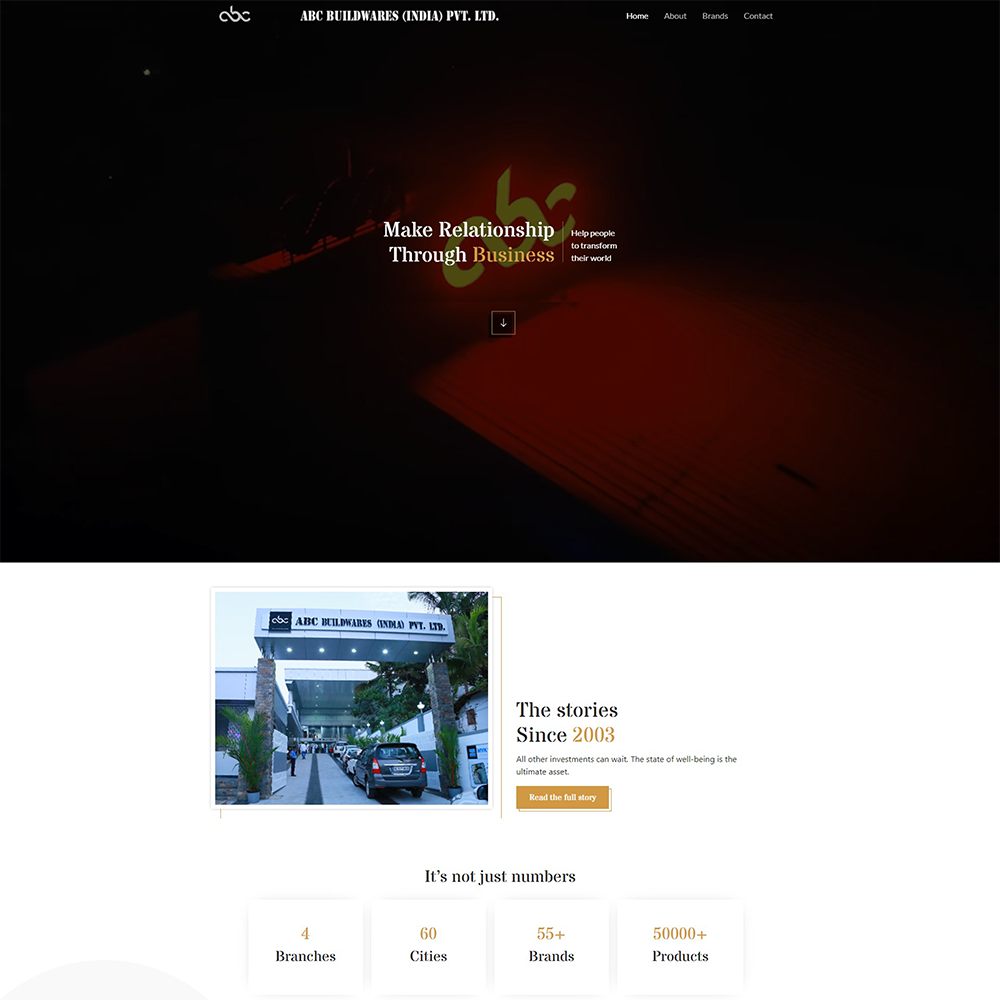 A pioneer in the industry, the ABC Group, has the business of imports and exports of luxury products and materials worldwide. ABC Buildware approached us with a need to have a website with premium texture, as the front face. A website with a superior interface that is easy to use was concocted by our developer and designer teams combined, which helped transform their business and give the company more exposure to their assorted luxury products in the online market.

Web
Application

Web
Designing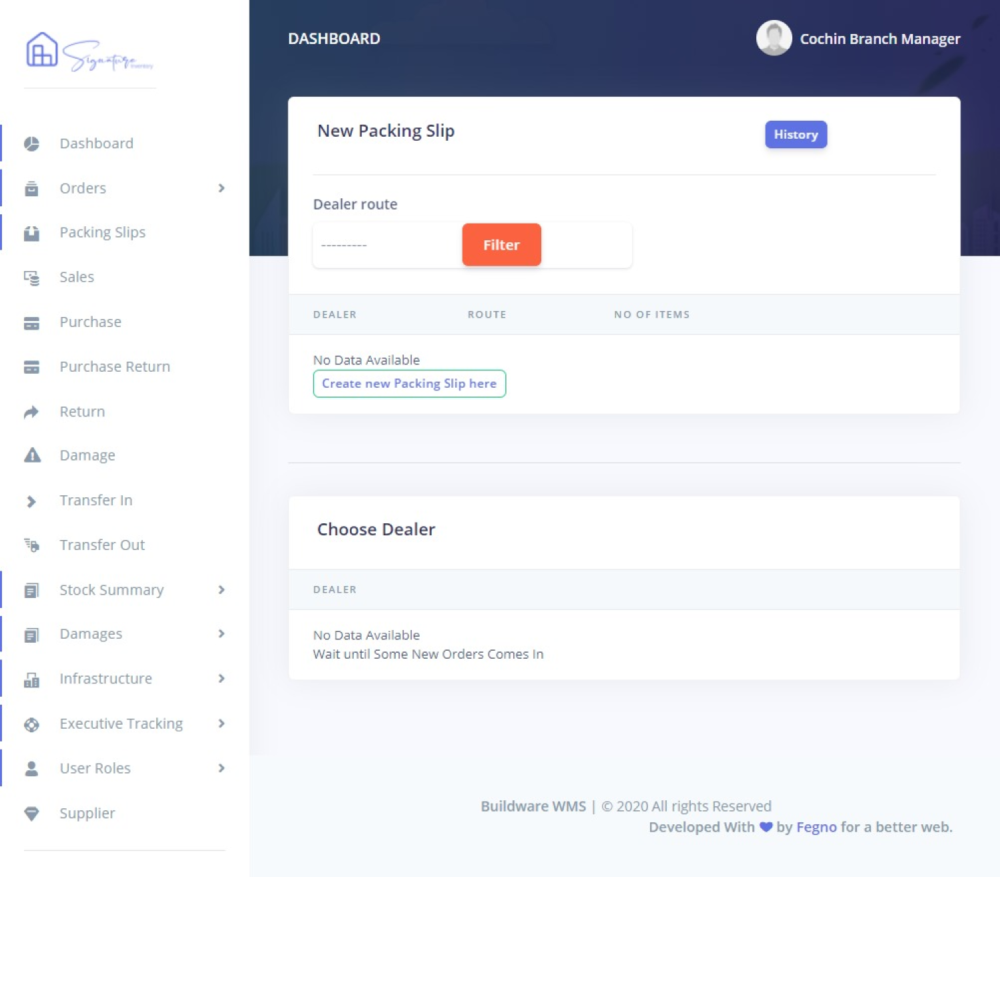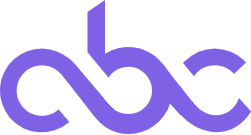 BUILDWARES WMS is a cloud-based platform for Warehouse Management to monitor executives during their field visits, manage dealers orders and services, track stock and ultimately analyze and apply business intelligence. Our group of expert developers and designers have fabricated the application with state-of-the-art features considering both the dealers and the executives with an organized and lucid UI. From the start of order punching to the end reports and analytics, the whole warehouse management flow can be digitally organized, and the whole business monitored in real-time.
Mobile
App

Web
Application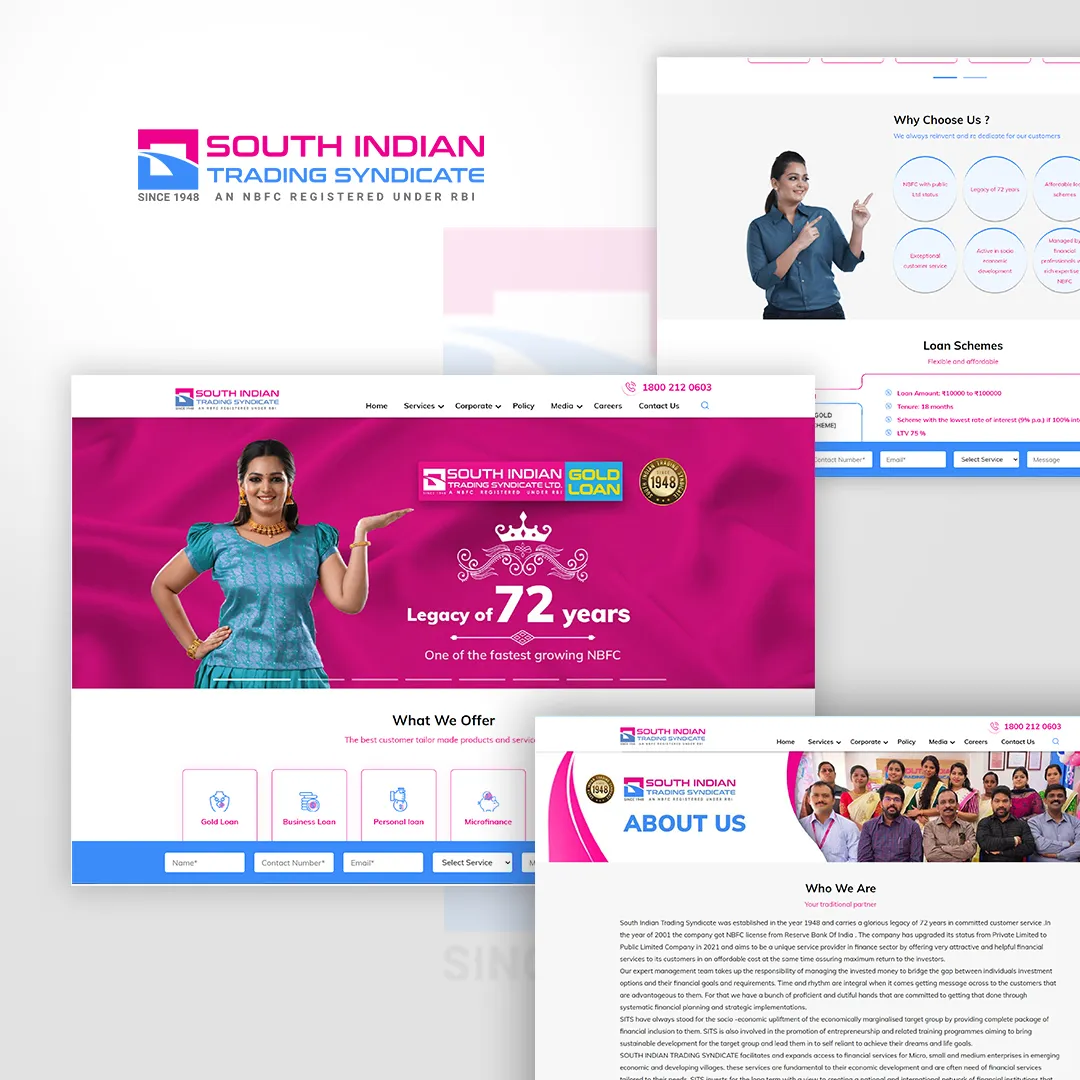 South Indian Trading Syndicate, a public limited NBFC, needed a website matching the theme with respect to their work environment and Logo. Our web developers and designers managed to identify the unique needs to understand even the subtle nuances for perfection in the updation of website preferences. With added features to their policies and financial calculators, the firm is on track to progress with ever-increasing customers and clients.

Web
Application

Web
Designing