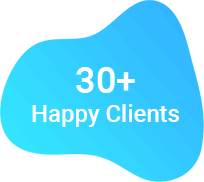 Every challenging project that we endeavour gets delivered with 100% client satisfaction. Our mission is to create the most effective solutions to the client's problems by leveraging technological advancements that empower businesses to digitalize and thus standardize the ever-changing business environments with ease. At every step, we focus on providing effective solutions to bring up all resources evenly, yielding consistent outputs that increase efficiency and investment returns. With proven expertise in emerging technologies and extensive experience in different industry verticals, we work hard to deliver scalable, secure, and reliable solutions adopted from the latest recommendations of the technology community.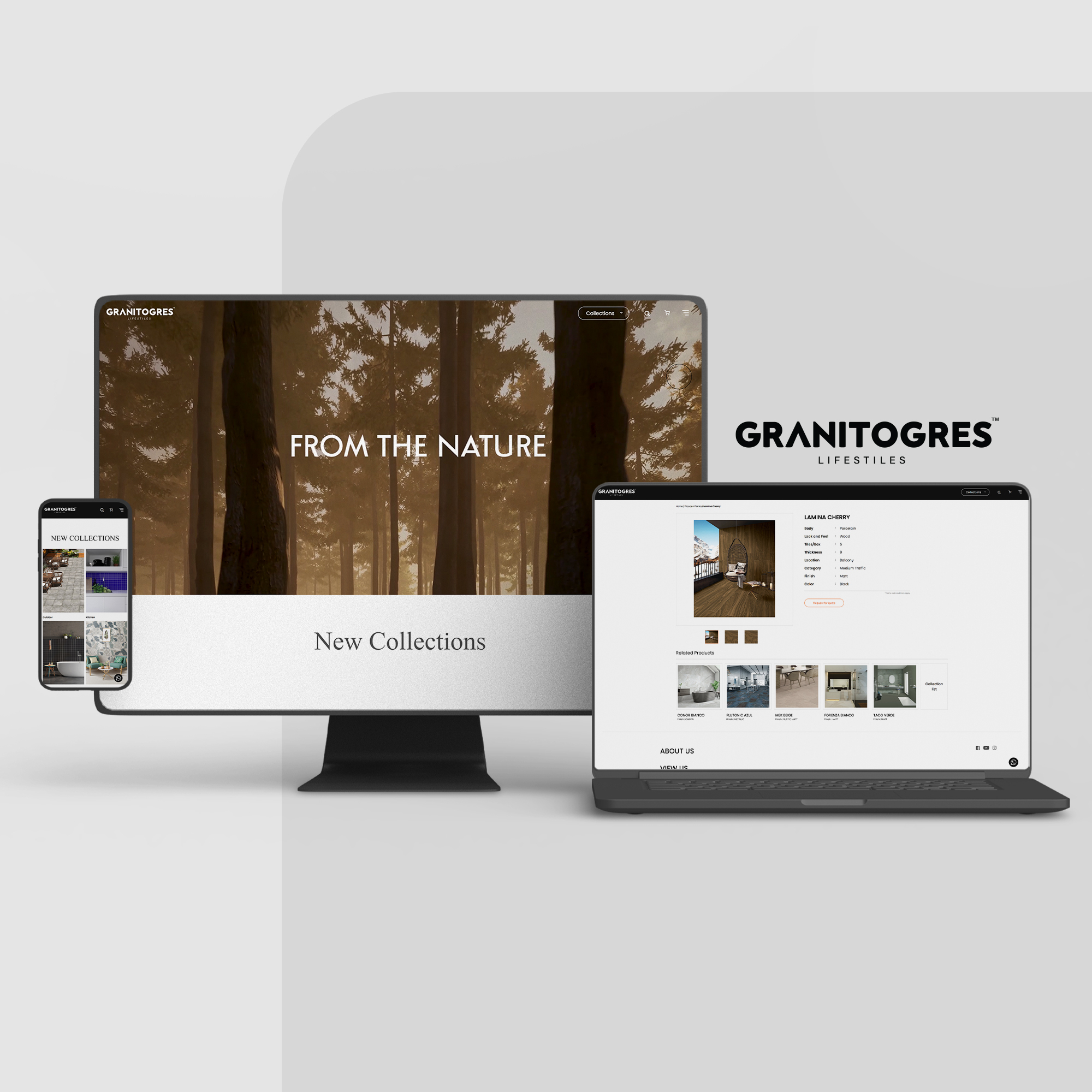 Granitogres is an elite tile manufacturing company that produces and sells the best quality tiles. With a wide range of porcelain and ceramic tiles collections, they needed a website to showcase. Our designers and developers hand in hand created a platform to provide the best and neat guidance of the tiles based on the requirements. With rich features such as advanced product filtering, RFQ generation, 360-degree experience, etc. The website provides an easy-to-use, minimal, elegant and responsive design for product presentation that has premium appeal.

Ecommerce

Web
Designing

Website
Development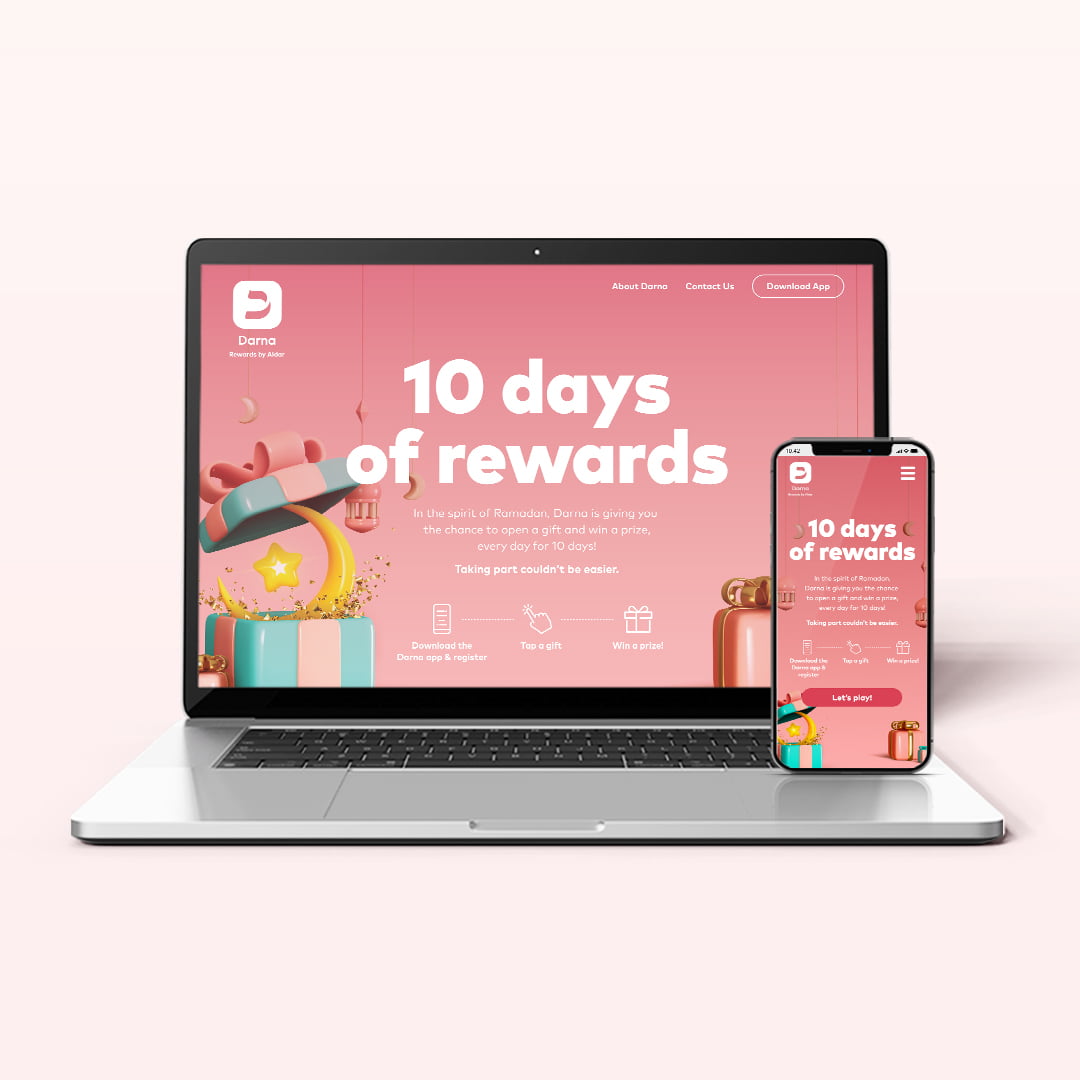 Loopin media required a project called 'Darna, 10 Days Of Rewards', viz. a reward program for user acquisition and engagement. We built a fascinating game using the React platform that rewarded random players with three chances per day. It was robustly coded to match the responsive design from the client and was infused with complex calculations, all of which were effectively implemented. The deployment was managed effectively so that it provided a smooth and rewarding user experience.

Website
Development

Victory Private ITI is a training institute that lacked a website. Our experts built a website that could showcase data like admission details, news, and events. On the strong foundation of WordPress, our developers programmed a flawless website, which was customized according to the requirement.
The challenges faced by them to manage complex data were solved with robustness in the coding. Attention to detail in architecture and deployment gave the website a breather of faultless efficacy.

Website
Development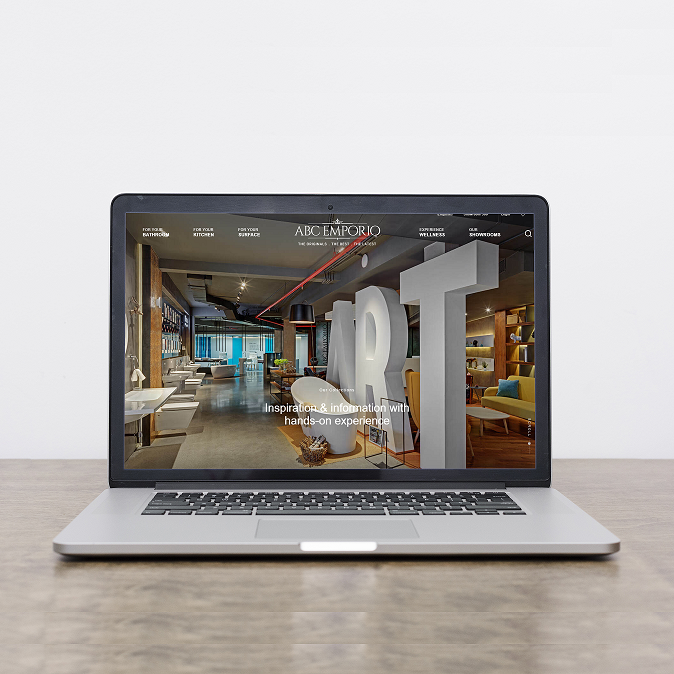 Emporio is a brand with premium quality products, focusing on premium clients. They urged for a better, faster and more optimized website than the previous one. Our Python Django expert re-engineered the whole site's back-end to be optimized, SEO compatible, removing every pre-existing vulnerabilities to be highly resilient, performance upgraded and secured, keeping the front-end design unaltered.

Web
Designing

Website
Development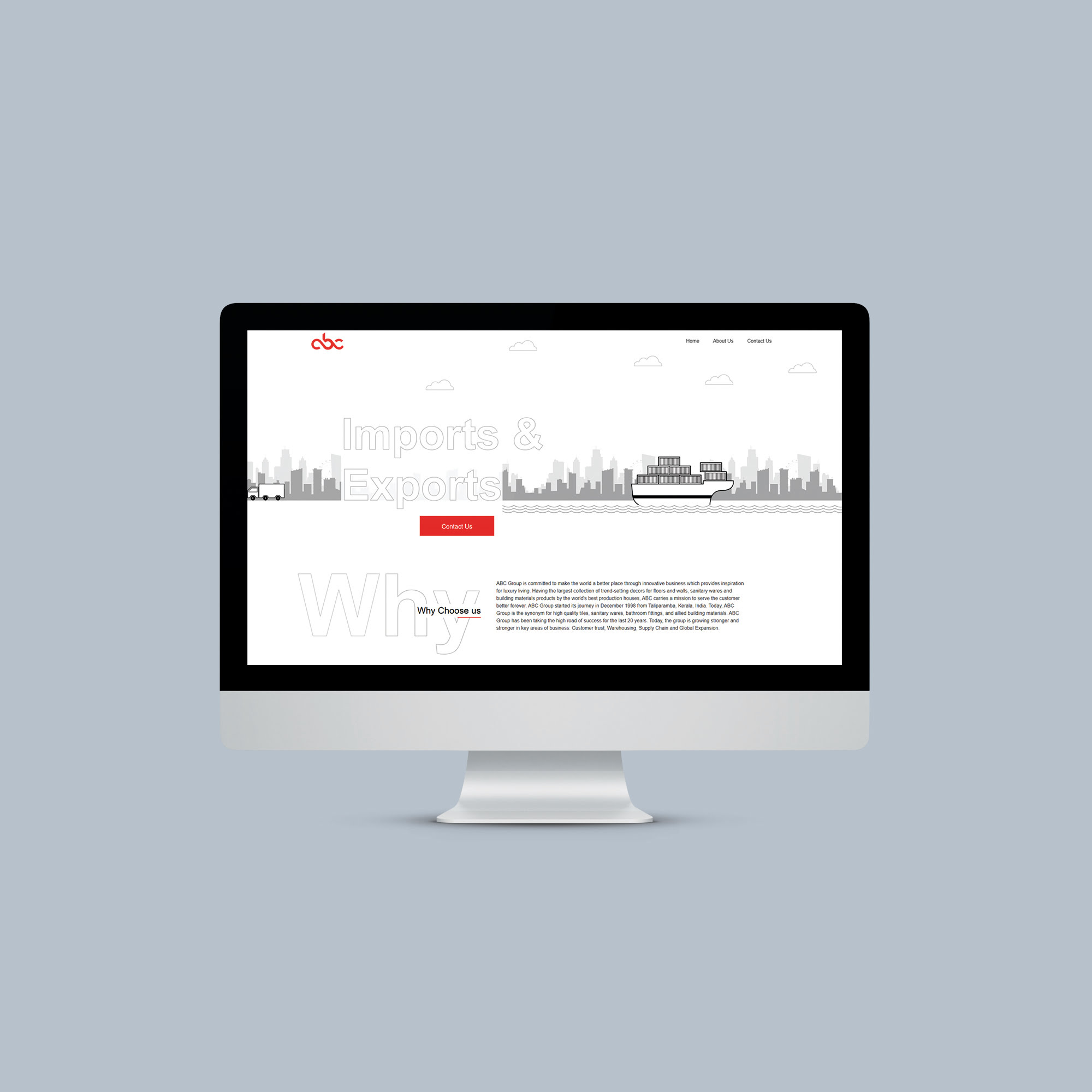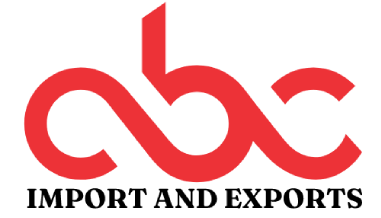 ABC Imports and Exports is one of the top manufacturers and exporters of tiles & sanitarywares in India. With the top quality products and services, they required a website to showcase a broad range of their enticing products. We built a website fully customized to their specific needs, that could exhibit a wide range of commodities in a scintillating form. The products and other associated information were showcased in a unique mode of creative representation for the various segments.

Website
Development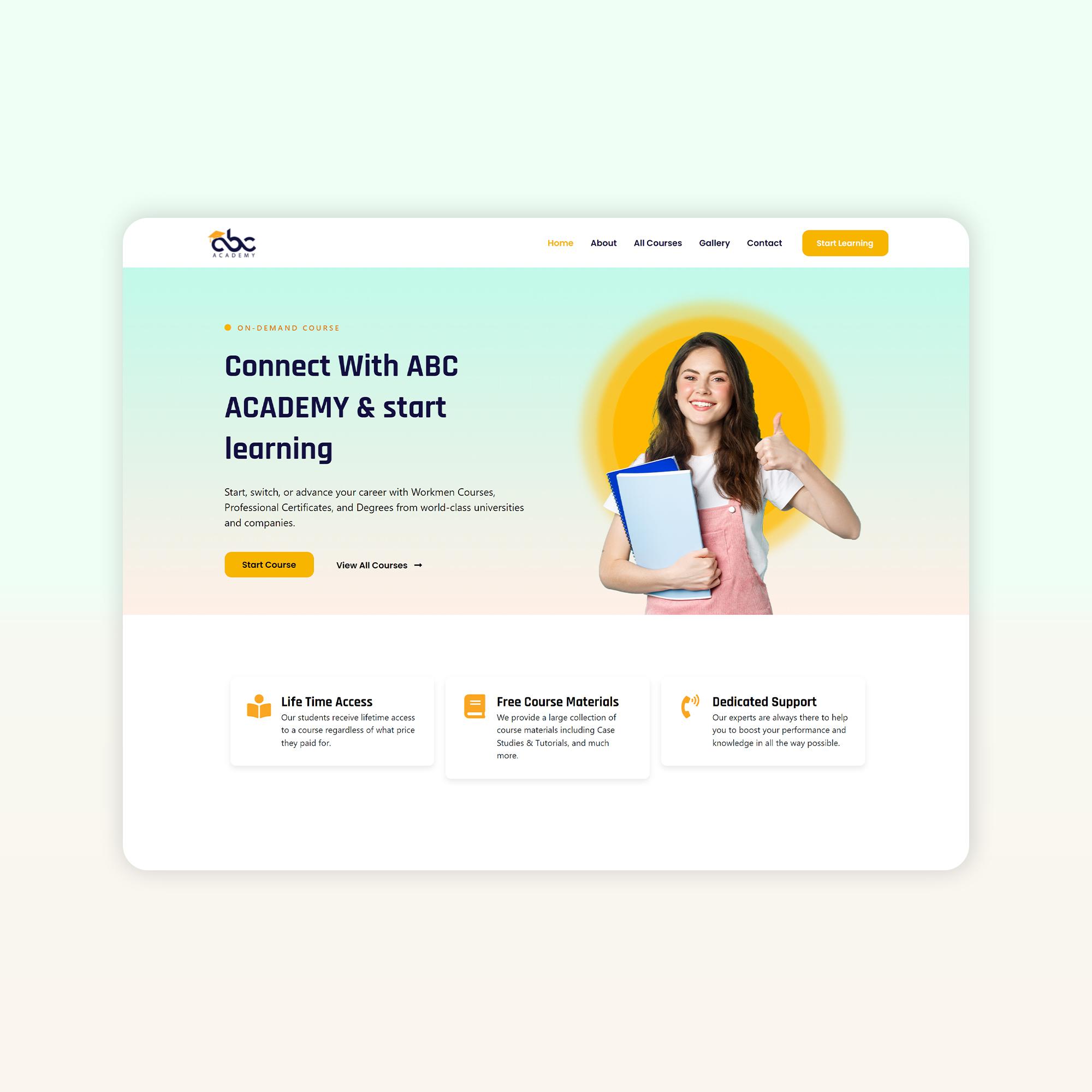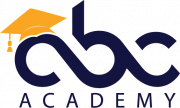 ABC ACADEMY is an educational platform that provides unique skill development courses for the workmen and students eager to get a career through skill acquisition. To present these courses to aspiring candidates, our team built a custom-designed website that elegantly presents the courses with all the details. Powered by WordPress with an aesthetically pleasing, user-friendly experience and efficient enquiry generation system, the website allows effortless surfing through the list of courses with valuable suggestions.

Web
Designing

Website
Development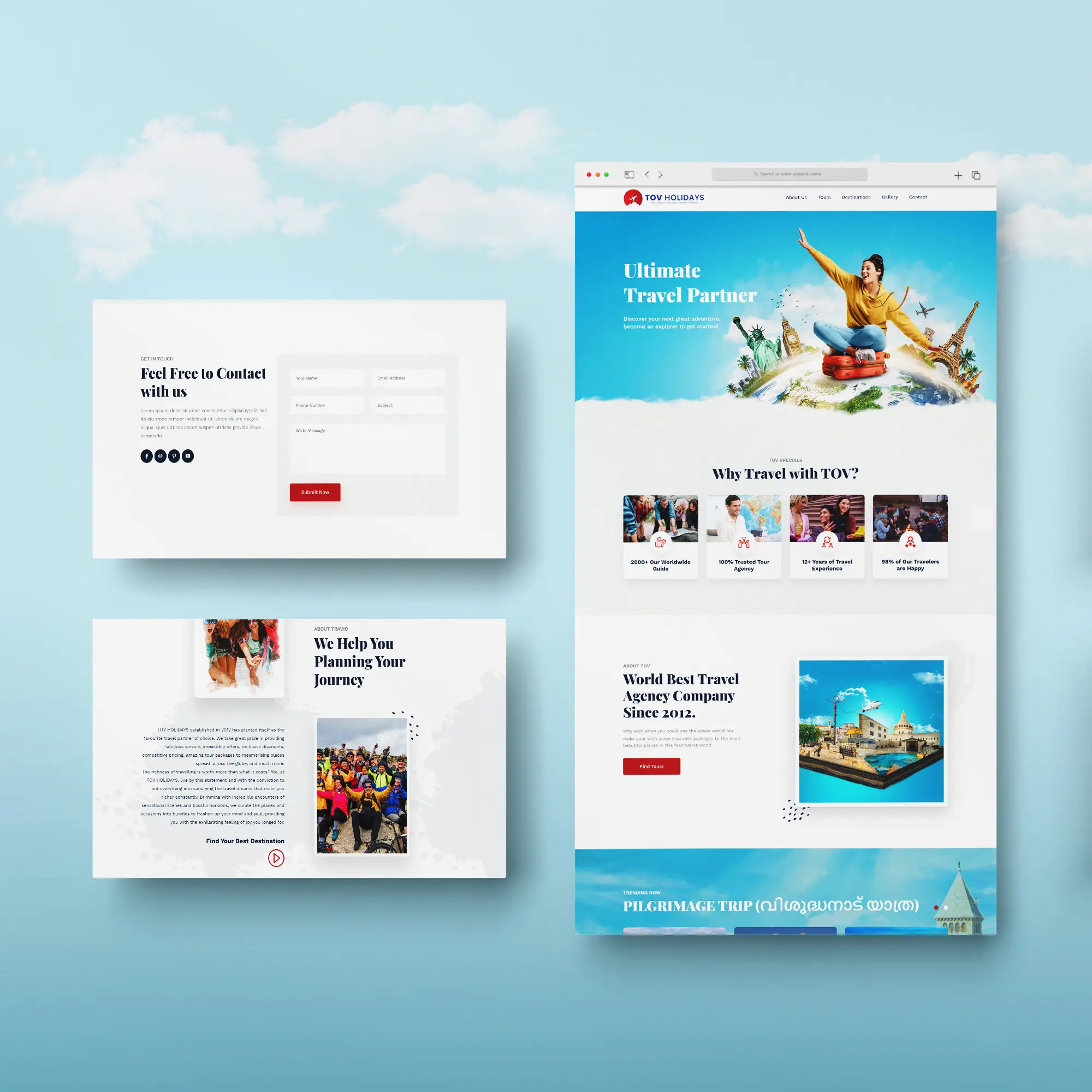 TOV Holidays is a travel and tourism-based agency providing various touring options to different parts of the world. They approached us to build a website that provides the destination details and an easy contact feature for bookings. We built a simple but robust website on WordPress for showcasing a variety of tours with a contact form plugin that makes booking effortless. The design of the website has been put together to emanate an industry-oriented design pattern with a captivating interface that provides a seamless user experience.

Digital
Marketing

Web
Designing

Website
Development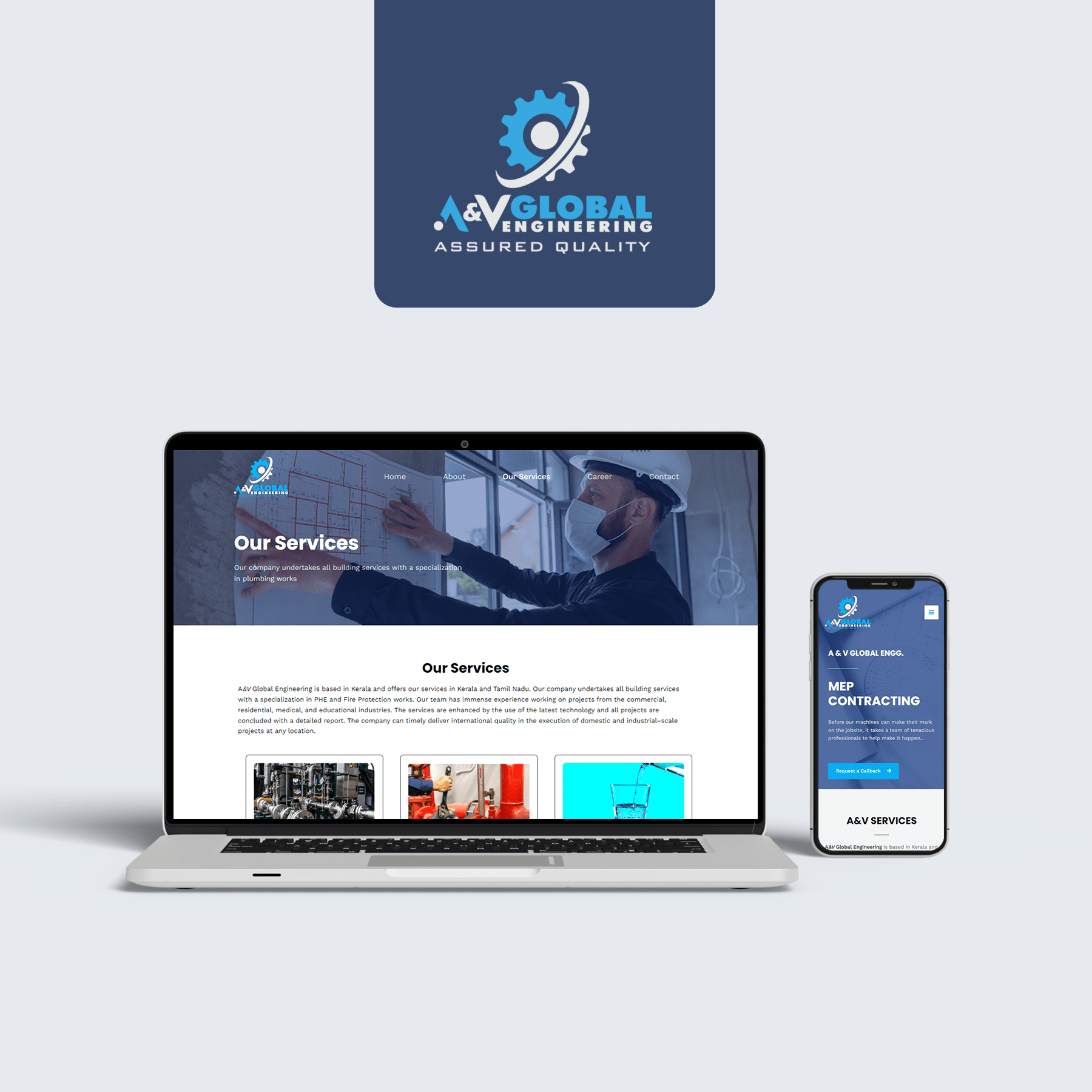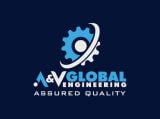 A&V is a firm that provides services in Public Health Engineering and fire & safety engineering. They required a portfolio website to showcase their services and content. Our developer experts built a website from scratch, based on a building industry based themed design using WordPress. An appealing standard website with lucid content and easy contact facilities using a contact form for queries and assistance.

Web
Designing

Website
Development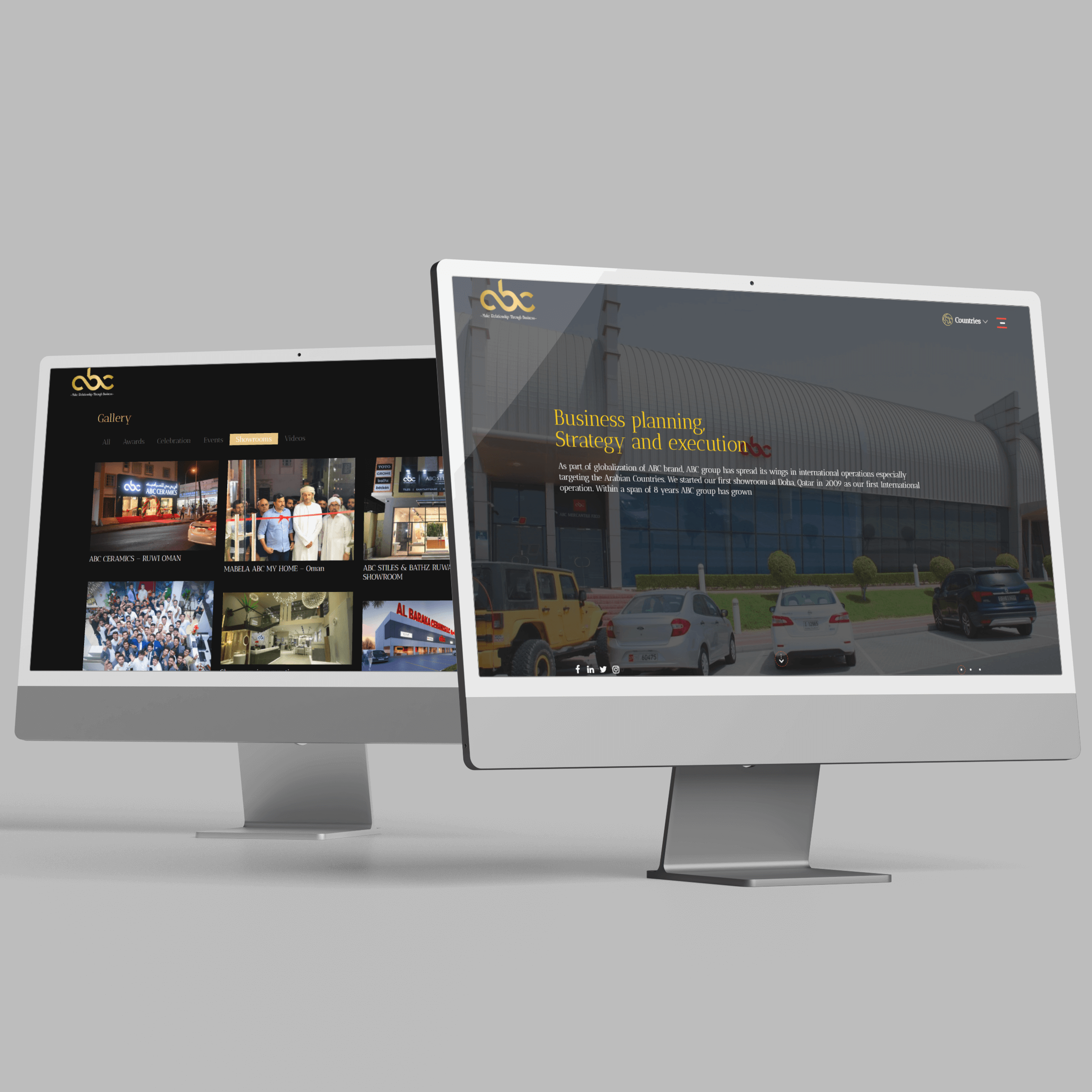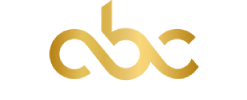 An Internationally acclaimed global building material conglomerate, ABC Group needed a website while exploring new horizons of opportunity and novel ventures across the globe. With our website building expertise, a revamped website with an international appeal, compatible with foreign policies was adapted. As preferred, a pitch-dark theme with a premium texture gave a luxurious feel to the website.

Web
Designing

Website
Development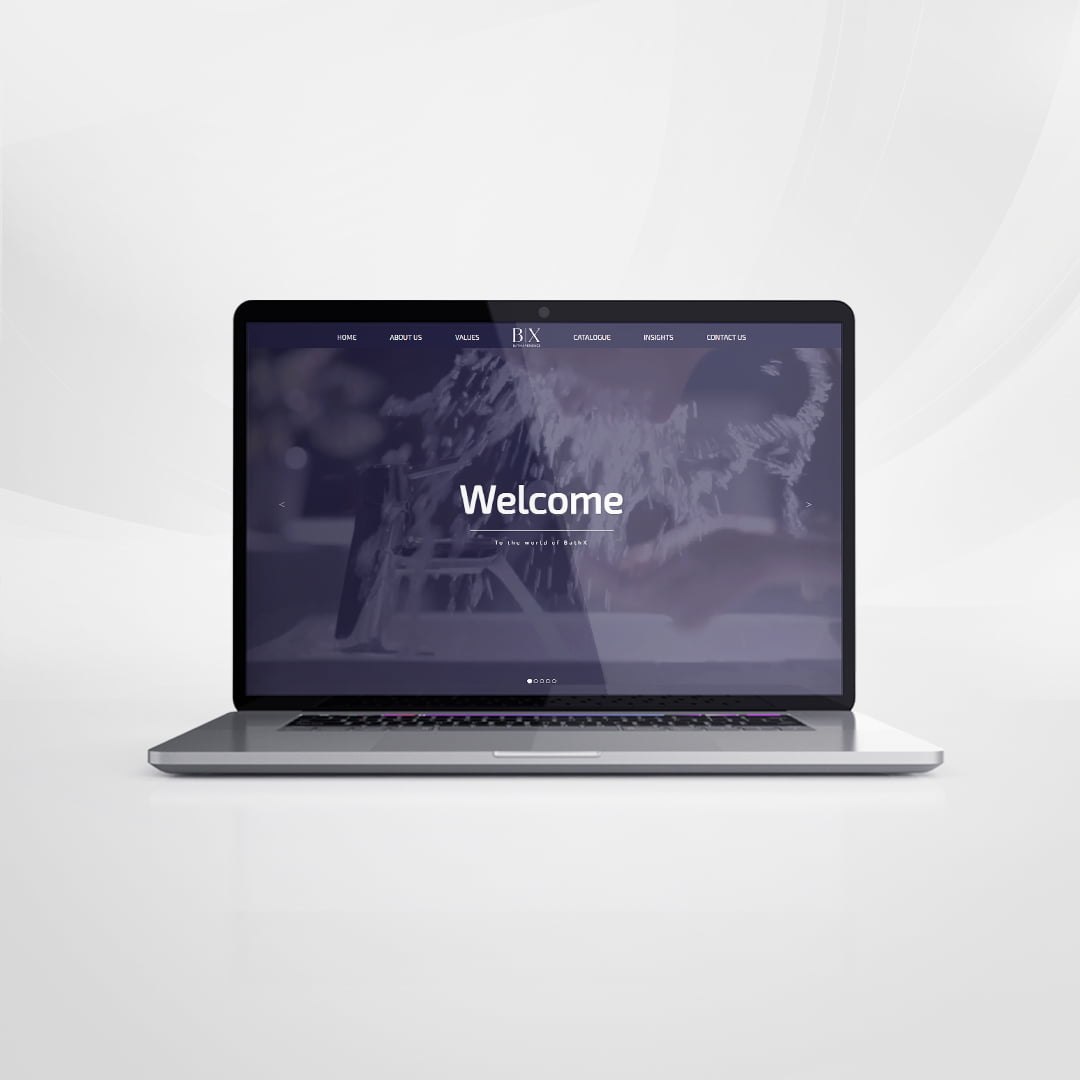 Lacking an exquisite feel to the website that could not draw a parallel with their elite, premium products and reeling under other major issues, BATHX needed a website that matched their product profile. Using WordPress as the solid base, our adept developers and UI designers overhauled the website to suit performance with elegance, SEO friendly and customer alluring website, with the freedom of customizability to post blogs and articles.

Web
Designing

Website
Development