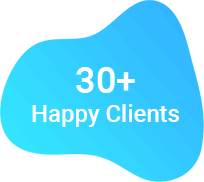 Every challenging project that we endeavour gets delivered with 100% client satisfaction. Our mission is to create the most effective solutions to the client's problems by leveraging technological advancements that empower businesses to digitalize and thus standardize the ever-changing business environments with ease. At every step, we focus on providing effective solutions to bring up all resources evenly, yielding consistent outputs that increase efficiency and investment returns. With proven expertise in emerging technologies and extensive experience in different industry verticals, we work hard to deliver scalable, secure, and reliable solutions adopted from the latest recommendations of the technology community.
ABC ACADEMY is an educational platform that provides unique skill development courses for the workmen and students eager to get a career through skill acquisition. To present these courses to aspiring candidates, our team built a custom-designed website that elegantly presents the courses with all the details. Powered by WordPress with an aesthetically pleasing, user-friendly experience and efficient enquiry generation system, the website allows effortless surfing through the list of courses with valuable suggestions.

Web
Designing
TOV Holidays is a travel and tourism-based agency providing various touring options to different parts of the world. They approached us to build a website that provides the destination details and an easy contact feature for bookings. We built a simple but robust website on WordPress for showcasing a variety of tours with a contact form plugin that makes booking effortless. The design of the website has been put together to emanate an industry-oriented design pattern with a captivating interface that provides a seamless user experience.

Web
Designing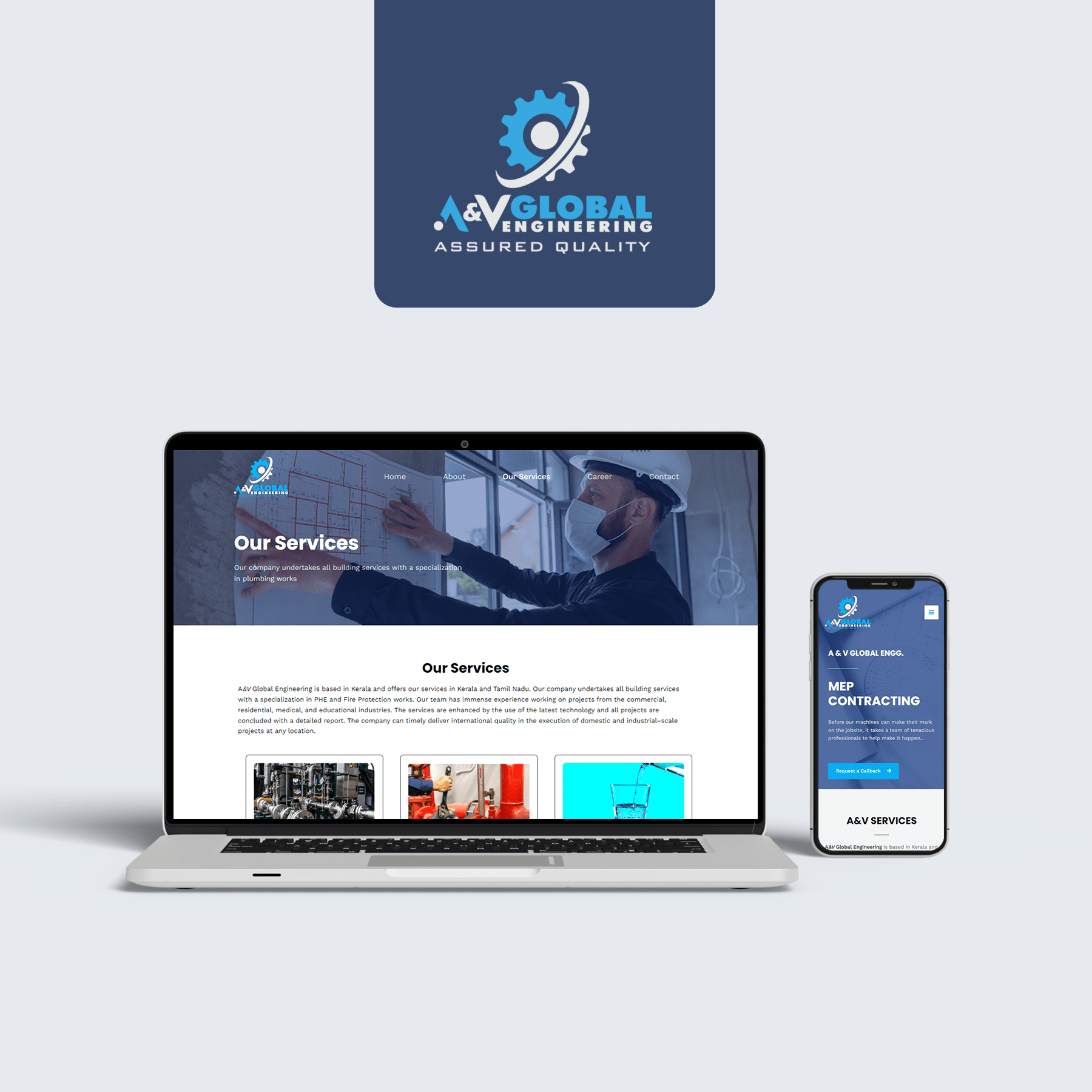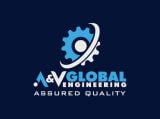 A&V is a firm that provides services in Public Health Engineering and fire & safety engineering. They required a portfolio website to showcase their services and content. Our developer experts built a website from scratch, based on a building industry based themed design using WordPress. An appealing standard website with lucid content and easy contact facilities using a contact form for queries and assistance.

Web
Designing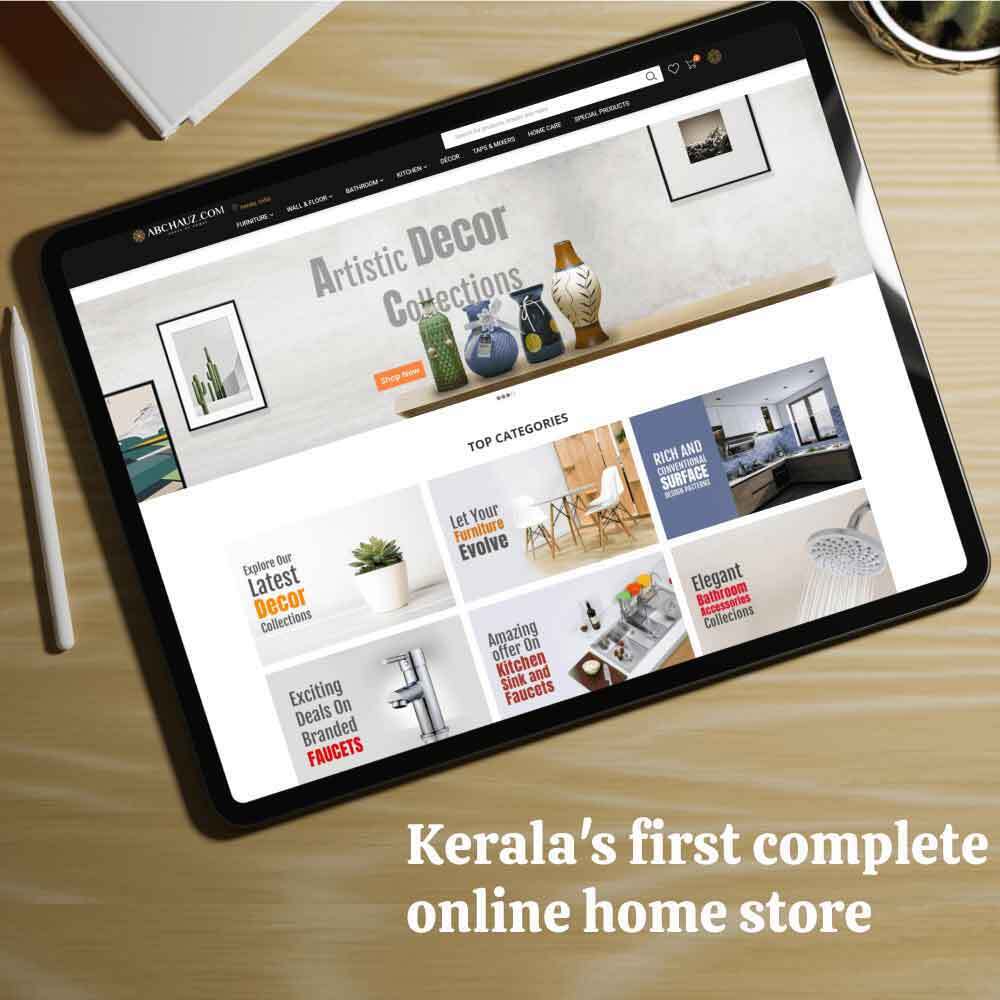 ABCHAUZ is a multi-vendor marketplace that deals with building materials from foundation stone to complete house furnishings. In collaboration with many recognized firms, ABCHAUZ has immense experience and expertise in this field. We built an MVP website for product listing of various goods and equipment, fully customised on WordPress with digital marketing enabled capabilities in the future. With an attractive overview and detailed info, the site is tangible and has credible details and product descriptions.

Ecommerce

Web
Designing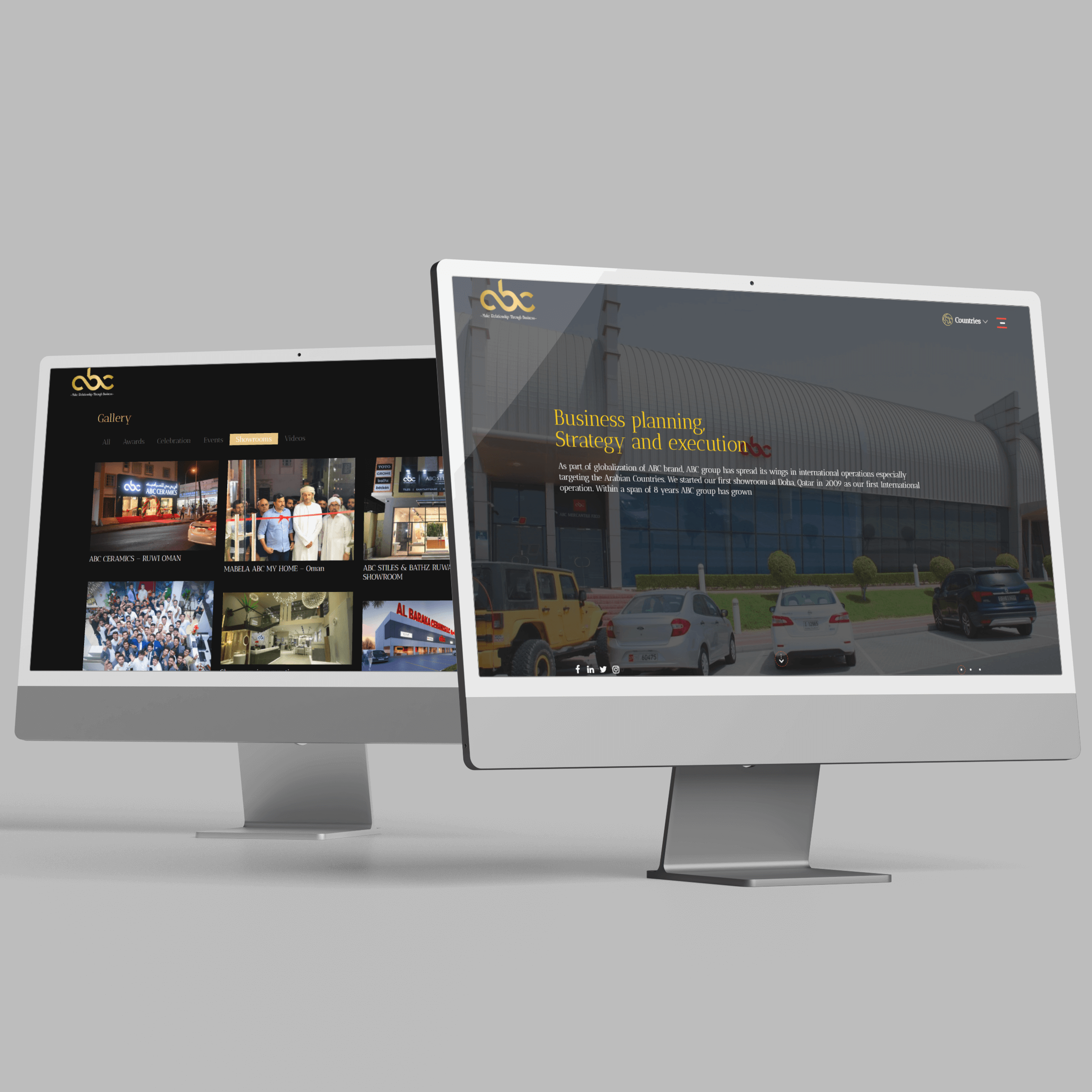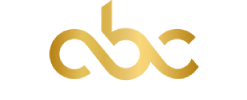 An Internationally acclaimed global building material conglomerate, ABC Group needed a website while exploring new horizons of opportunity and novel ventures across the globe. With our website building expertise, a revamped website with an international appeal, compatible with foreign policies was adapted. As preferred, a pitch-dark theme with a premium texture gave a luxurious feel to the website.

Web
Application

Web
Designing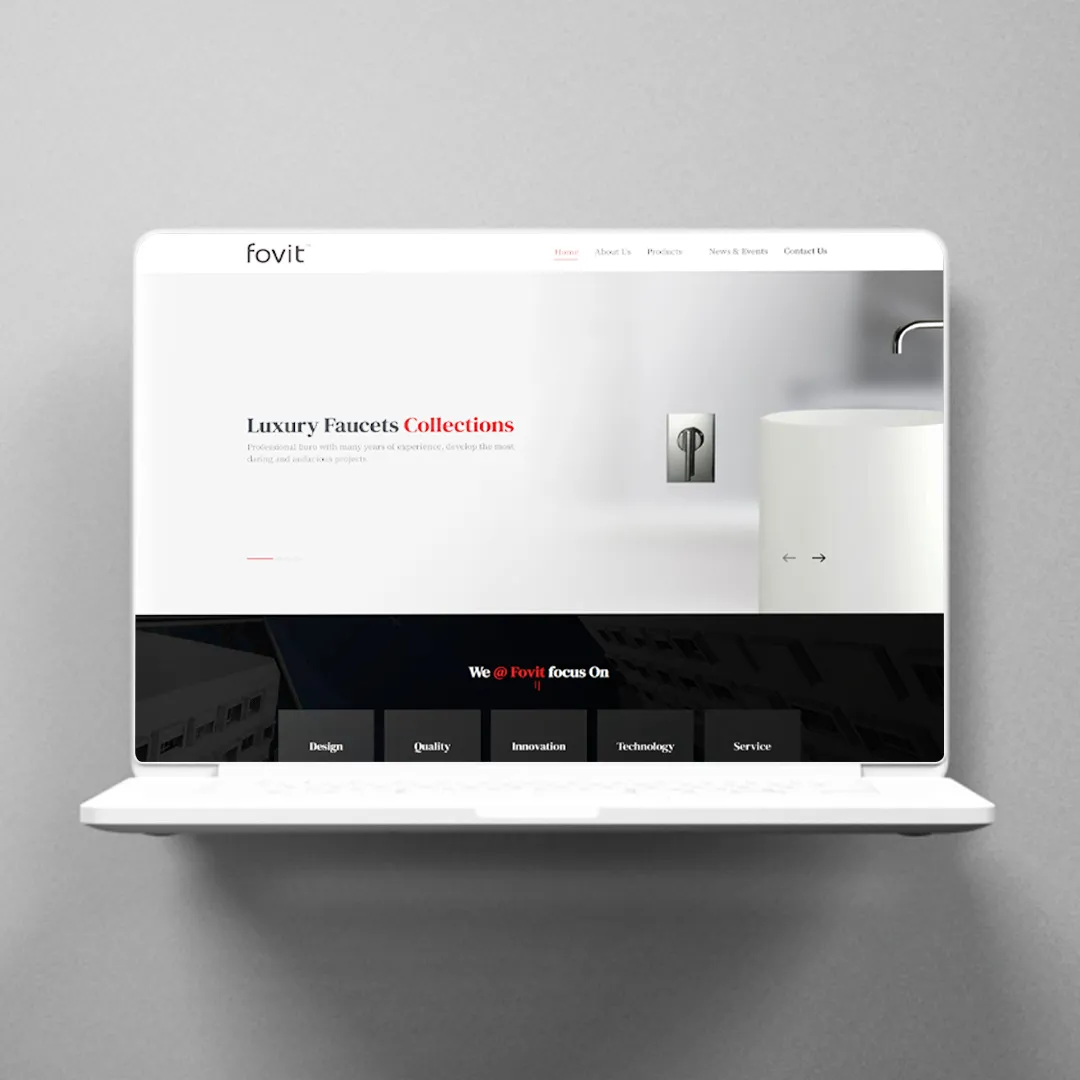 Fovit is a brand that specializes in the sales and marketing of high-quality ceramics sanitarywares. They approached us for giving their website a faster loading ability with minimum latency and a simple, elegant interface for product showcasing and content management. Our developers and designers put into action, reworked the website with a solid base of WordPress and custom-designed templates for a faster and flawless website having an interface with the required needs and aesthetics. As directed, the website has been modified to allow any kinds of future modifications by the client itself.

Web
Application

Web
Designing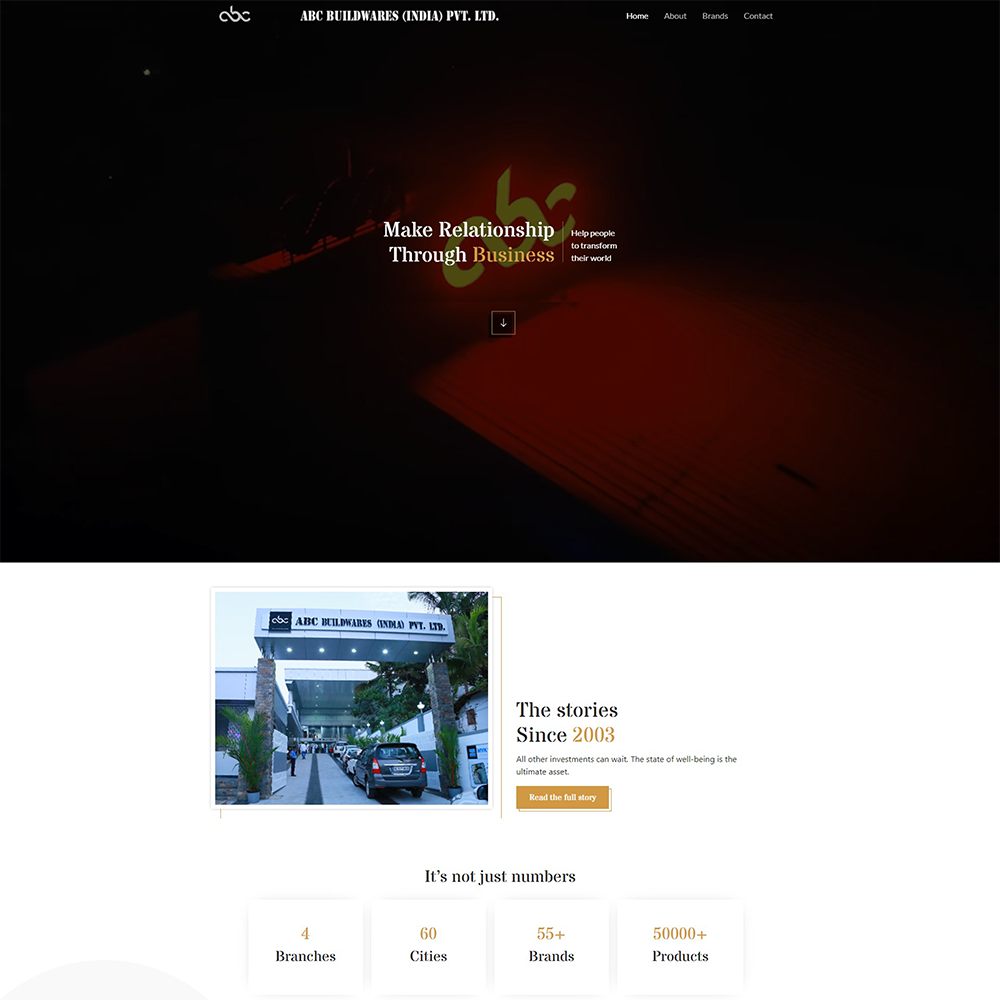 A pioneer in the industry, the ABC Group, has the business of imports and exports of luxury products and materials worldwide. ABC Buildware approached us with a need to have a website with premium texture, as the front face. A website with a superior interface that is easy to use was concocted by our developer and designer teams combined, which helped transform their business and give the company more exposure to their assorted luxury products in the online market.

Web
Application

Web
Designing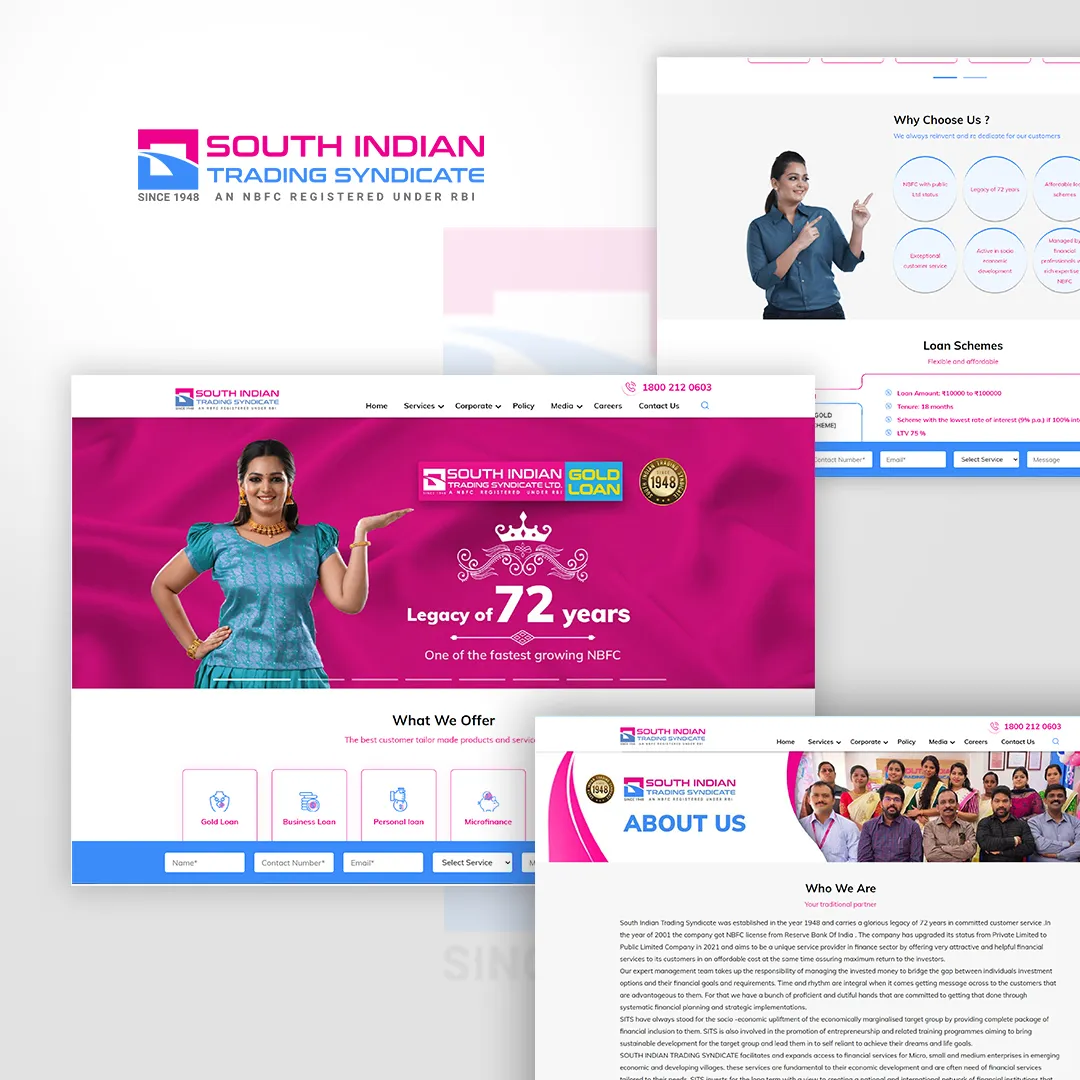 South Indian Trading Syndicate, a public limited NBFC, needed a website matching the theme with respect to their work environment and Logo. Our web developers and designers managed to identify the unique needs to understand even the subtle nuances for perfection in the updation of website preferences. With added features to their policies and financial calculators, the firm is on track to progress with ever-increasing customers and clients.

Web
Application

Web
Designing